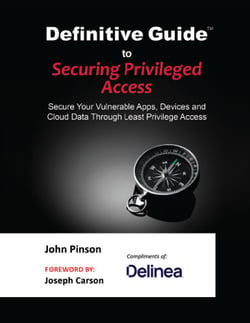 Definitive Guide™ to Securing Privileged Access
The perimeter is gone. Here's how to secure privileged access for all your diverse users.
Secure your vulnerable apps, devices, and cloud data through least privilege access
Securing critical business applications, cloud assets, and remote workers in the perimeter-less enterprise with conventional Privileged Access Management tools is no longer acceptable. To combat today's evolving cyber threats, IT security teams need advanced privileged access solutions to gain control over web-based cloud management platforms and enforce least privilege access.
This guide gives you practical insights and pointers to secure access for all IT, remote, and third-party users, including:
Understanding how privileges are compromised
Learning how to align privileged access to your security priorities
Reviewing the "must-haves" for your secure privileged access solution