Privileged Access Management that works seamlessly.
Get started quickly
Get up and running fast with solutions for privileged account discovery, turnkey installation and out-of-the-box auditing and reporting tools.
Scale for growth
Manage multiple databases, software applications, hypervisors, network devices, and security tools, even in large-scale, distributed environments.
Customize as you like
Create endless customizations with direct control to on-premises and cloud PAM. Work with professional services or use your own experts.
Ready to get started with one of our PAM solutions?
Try one free for 30 days.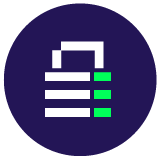 FREE TOOL




Secret Server Free
Secret Server Free is a surprisingly seamless password management tool that enables you to start managing privileged accounts fast. Installation takes just 15 minutes, and you're up and running. A perfect solution for IT teams that don't yet have budget for a larger deployment.