Discover your possibilities
At Delinea, we're on a journey to become one of the
most innovative and respected companies in the digital
security space. We're looking for people to share the
same passion and ambition.

We invite you to join us and become part of our story.
Welcome to Delinea
We're a diverse, ambitious team with a passion for what we do. We make the world a safer place by giving our clients confidence in the security of the systems and data they use to achieve their goals.
We value transparency and clarity in our communications, respect and integrity in our relationships, and agility and speed in creating solutions.
What you'll find at Delinea is meaningful work and a culture of innovation, fairness and respect. We promise a career-defining set of experiences and exposure to the best and brightest people in our industry.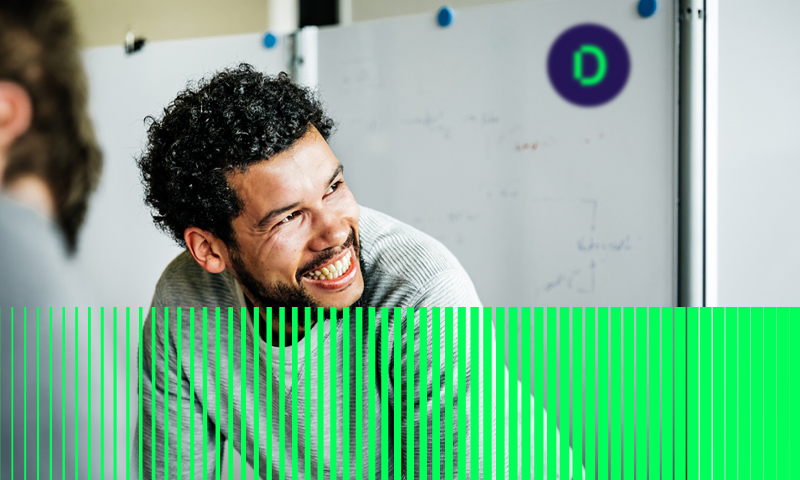 Delinea Core Values
We live by these values in every interaction with customers, partners, and each other.
They're at the heart of how we approach every product, every idea, and every individual.

What we do is serious work, but we have a great time doing it. We're passionate about responding to our customers and making an impact. We strive to bring out the best in each other.

Our customers trust us to protect their most critical resources and we take that responsibility seriously. We do the things we say we're going to, and we don't promise what we can't deliver. We count on each other, and we have each other's backs.

We treat everyone with dignity, respect and professionalism. We value diverse viewpoints and backgrounds as the foundation for collaboration and innovation.

We're driven to solve problems and we're accountable for delivering results with the highest level of integrity. We all share responsibility for the success of the company and our customers.

We challenge the status quo, and we innovate fast to stay ahead of cyberthreats, setting the pace for a fast-moving industry. We make decisions with the best information available and learn from our actions.

Employees across almost 40 countries and customers all over the world bring a global perspective to our business. We don't base decisions on the assumptions of a single country or culture.
Our Total Rewards Philosophy
We offer competitive base pay, bonus plans, health and welfare benefits, a long-term incentive program (equity) for certain roles, as well as an engaging Rewards and Recognition program. Total Rewards at Delinea include incredible career development opportunities and a strong culture of flexibility. Plans and programs to support employees and their families are constantly evolving. Check out the links below to learn more.