It's our privilege to partner with you
We don't just help our clients and your users access
systems seamlessly and securely. We work to keep
your entire businesses moving forward.
See how we help these movers and shakers meet their goals and get ahead


"We were managing privileged credentials globally using spreadsheets. With Secret Server we use one portal to automate password management and track who has root access. We love Thycotic support. Thycotic is a large company with a small company feel."
Systems Manager,
SAAB Defense and Security USA, LLC

"You can set up Secret Server and in two weeks be getting value from it. We introduced 2FA with all of our servers with the click of a mouse. Unreal!"

IT Infrastructure Engineer,
IPC/Subway

"We generate accounts and passwords in Secret Server, saving us time with help desk calls, avoiding typos and other human errors, and making sure sensitive information like passwords aren't exposed."


Carl Broadley, Head of IT Security
and Technology Risk
Delinea Enterprise Solutions
We help meet your toughest hybrid enterprise demands
Gordon Brock
Sr. System Administrator, State of Indiana
Anne Gorman,
VP Access & Identity Management, Bank United
We're creating a global community where users feel both free and secure
Delinea partners with thousands of customers worldwide, including over half the Fortune 100. Our customers include the world's largest financial institutions, intelligence agencies, and critical infrastructure companies.








Delinea SMB Solutions
Small businesses love us because we make PAM fast, easy, and affordable
CJ Weimer
Information Systems Security Engineer, kCura
"Almost every employee now uses Secret Server. It has gone from being an engineering team tool to a business tool that helps secure and drive our whole business. We wouldn't be as successful as we are today without the benefits of the Secret Server solution."
"Secret Server can be installed and working in only a day or two, giving us an ideal solution to rotate account access on a daily basis, and gaining visibility into who is utilizing these accounts and auditing when they use them."
Delinea MSP Solutions
Managed Service Providers trust us to secure their customers
Principal Security Consultant
Huw Evans,
Principal Security Consultant, IT Weapons
Privileged access without the excess
Read how Delinea eliminates complexity and defines the boundaries of access to reduce risk, ensure compliance and simplify security for our customers.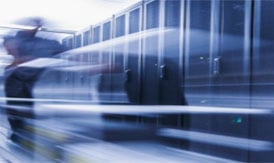 Global Organization Leverages Delinea
Delinea PAM now provides a large, global organization with all the tools needed for secure access.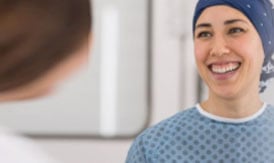 Macmillan Cancer Support
As part of an initiative focused on protecting itself, Macmillan Cancer Support built a team and matured its security posture.