Privileged access without the excess
Seamlessly extending Privileged Access Management (PAM)
to deliver the digital freedom that everyone deserves
Thycotic and Centrify are now Delinea
Delinea combines the expertise of two industry leaders in a comprehensive PAM solution for enterprises with complex IT environments.
We treat all users as privileged users, with dynamic access controls for admins, business users, service accounts, and machine identities.
Founded on Zero Trust principles, Delinea makes sure everyone has only the access they need to do their job, only when they need it.
Seamless security keeps your business moving
Delinea provides security that's invisible to the user, while simultaneously providing IT and security teams with the extended privileged access controls they require without excess complexity.
Unlike security solutions that end up becoming shelfware, Delinea fits into the way people work.
IT and security teams love Delinea because it's easy to manage.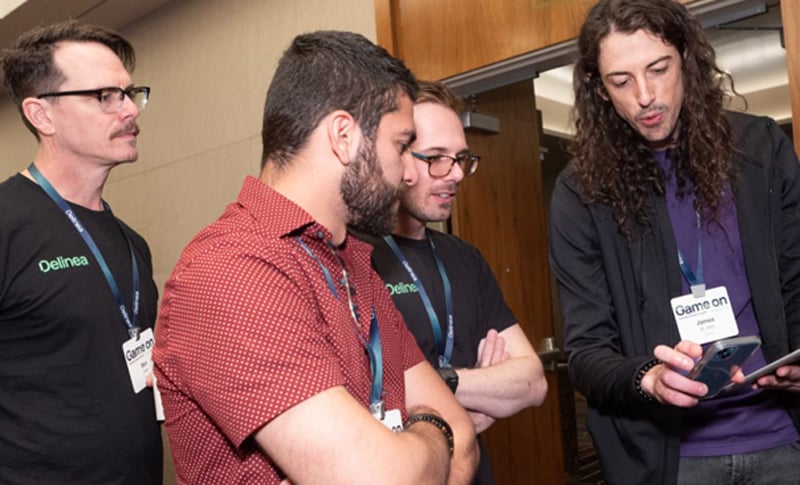 Delinea Core Values
We live by these values in every interaction with customers, partners, and each other.
They're at the heart of how we approach every product, every idea, and every individual.

What we do is serious work, but we have a great time doing it. We're passionate about responding to our customers and making an impact. We strive to bring out the best in each other.

Our customers trust us to protect their most critical resources and we take that responsibility seriously. We do the things we say we're going to, and we don't promise what we can't deliver. We count on each other, and we have each other's backs.

We treat everyone with dignity, respect and professionalism. We value diverse viewpoints and backgrounds as the foundation for collaboration and innovation.

We're driven to solve problems and we're accountable for delivering results with the highest level of integrity. We all share responsibility for the success of the company and our customers.

We challenge the status quo, and we innovate fast to stay ahead of cyberthreats, setting the pace for a fast-moving industry. We make decisions with the best information available and learn from our actions.

Employees across almost 40 countries and customers all over the world bring a global perspective to our business. We don't base decisions on the assumptions of a single country or culture.


We're creating a global community where users feel both free and secure
From implementation, to scaling, to thinking ahead for future needs, count on Delinea for a PAM partnership built on insight and integrity.
That's why we're trusted by thousands of organizations worldwide.

.



.

.

.

Whether in the cloud or on-premise, Delinea's solutions are readily customizable, scalable for growth, and powerful enough to secure your organization no matter its PAM maturity.

With Delinea, privileged access is more accessible.