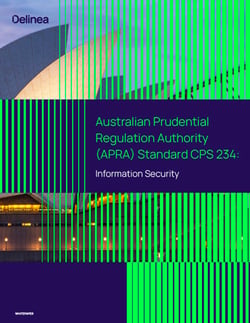 Australian Prudential Regulation
Authority Standard CPS 234: Information Security
How to improve your compliance posture with Delinea's modern PAM
In an era when cyberattacks have become common occurrences, it's vital for the Banking, Financial Services, and Insurance (BFSI) industry in Australia to improve its cyber resilience and implement a robust cybersecurity framework. In this context, the Australian Prudential Regulation Authority (APRA) issued an Information Security Standard for Banks and Non-Bank Financial Institutions to implement.
However, becoming and staying compliant in today's dynamic threatscape is challenging. In this whitepaper, we will discuss the current challenges faced by the BFSI industry in Australia and the APRA mandates to secure information assets to minimize their constituents' exposure to both external and internal cyberattacks.
Download a complimentary copy of this white paper.