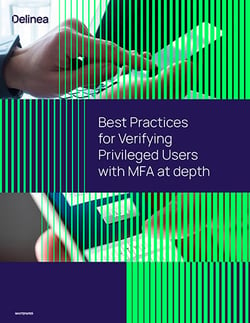 Best Practices for Verifying Privileged Users with MFA Everywhere
Passwords – even unique, complex passwords – don't provide sufficient protection against cyberattack. Just because someone can present the right password doesn't guarantee they are the privileged user you think they are. They could have stolen that password or purchased it on the Dark Web.
Multi-Factor Authentication (MFA) mitigates risk throughout the chain of access control points. It requires users attempting to access systems or elevate privileges to provide additional confirmation of their identity (e.g., a fingerprint or a mobile phone number) before progressing.
But not all MFA solutions are created equal. Too many organizations have tried to implement MFA and failed.
Make sure you get the facts before implementing MFA as part of your access control strategy.
In this whitepaper you'll learn how to:
Strengthen security with MFA everywhere
Increase user adoption with multiple options for MFA
Increase flexibility with contextual and risk-based MFA
Implement MFA in combination with other identity and privileged access security solutions