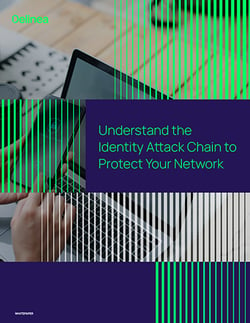 Understand the Identity Attack Chain to
Protect Your Critical Systems
Your organization's cybersecurity and IT departments are usually the ones shouldering the most cybersecurity responsibilities. Their job is to devise initiatives that effectively manage risk and protect your organization from harmful attacks.
Understanding the strategies threat actors use to breach your networks is a crucial part of this process. What is their modus operandi? Are their actions random, or do they follow a detailed plan? What are their go-to techniques?
By answering these questions, you can strengthen your defense strategy, adopting a proactive approach by thinking like an attacker. Fortunately, you don't have to figure all this out alone.
Download the whitepaper to learn:
Seven main elements of the identity attack chain

The three high-level cybersecurity control areas of focus for the identity attack chain

What elements of a modern PAM solution help address these concerns