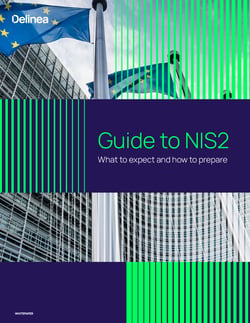 Guide to NIS2 - What to expect and how to prepare
How PAM will help you meet the upcoming requirements
The European Commission is introducing NIS2 to strengthen cybersecurity policies as a response to the recent exponential increase in ransomware and malware attacks targeting European companies.
The foundation of the NIS2 is to maintain high cyber hygiene which includes policies relating to:
Password changes
Limitation of administrator-level access accounts
Identity and access management
Software and hardware updates
Management of new installs
Backing-up data
Zero trust principles
A proactive framework of preparedness and overall safety and security in the event of incidents or cyber threats
Highlighted requirements can be largely addressed by adopting modern PAM solutions.
In this whitepaper, we explain all the new additions to NIS2. We also advise how you can prepare for the upcoming changes.