ThycoticCentrify Certification Program Equips Customers and Partners to Improve Endpoint Security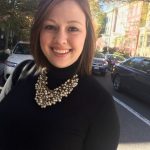 Santa Clara, Calif., and Washington, DC — April 27, 2021 — ThycoticCentrify, a leading provider of cloud identity security solutions formed by the merger of Privileged Access Management (PAM) leaders Thycotic and Centrify, today announced a new certification for Thycotic Privilege Manager, an industry-leading endpoint privilege management and application control solution. With this latest certification, customers, service partners, and systems integrators can now become certified as Thycotic Privilege Manager Professionals, gaining expertise in endpoint security, a highly valued skill in the ongoing battle against cyber attacks.
Endpoints represent fertile ground for attacks because, more often than not, their users and the applications and services running on them have elevated privileges that give cyber criminals an easy on-ramp to the inner workings of an organization. This certification is designed to increase technical excellence and ensure the speed and success of Privilege Manager implementations. It helps organizations protect themselves with a cybersecurity strategy of "least privilege" that limits access to only the functionality each user, application, and service needs to do its job.
Beyond faster and smoother PAM deployments, the certification equips cybersecurity professionals to develop critical PAM skills such as:
Removing excess privileges from endpoints to block malware from progressing

Implementing policy-based application control for just-in-time (JIT) privilege elevation

Creating reports that demonstrate compliance with least privilege and zero trust policies
"With the increase in digital transformation and remote work, security must be focused on endpoints, including desktops and laptops," said Katie McCroskey, Director of Knowledge Management and Training at ThycoticCentrify. "The new certification helps our customers and partners reduce the risk for the largest part of their attack surface."
ThycoticCentrify is one of few enterprise PAM solution providers to offer a formal certification program that recognizes customers and partners have achieved a global standard of competency. Interactive, on-demand eLearning courses are quick to complete and easy to follow.
Learn more about ThycoticCentrify's certification program, or see a Thycotic Privilege Manager demo.