Thycotic Launches Global Secret Server Certification Program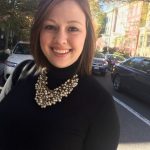 Washington, DC., June 16, 2020 – Thycotic, a provider of Privileged Access Management (PAM) solutions for more than 10,000 organizations worldwide, including 25 of the Fortune 100, today announced the launch of its Secret Server Certification Program for partners, customers, and system integrators. Thycotic is now one of few enterprise PAM solution providers to offer a formal certification program, designed to build and develop practical deployment skills for PAM solutions among cybersecurity professionals through interactive, on-demand E-learning.
With the current skills gap and the workforce shortage, skilled cybersecurity professionals are always in demand. Thycotic's Secret Server Certification Program helps individuals and organizations set themselves apart from the pack. The Secret Server Certification Program explores efficient PAM deployment methods and best practice implementations, where participants are given hands-on challenges that go beyond training videos and documentation. Success within the program is a testament to the participants' knowledge base concerning privileged access, an area of security that has become increasingly relevant since more organizations have found themselves conducting business remotely.
Thycotic's certification program for the PAM market is quick to complete, easy to follow, and does not require any expensive, time-intensive instructor-led training. In fact, the certification can be easily accomplished via E-learning and is standardized globally for partner certification. This modern-day program is self-paced technical enablement, where individuals can learn and enhance their skill sets independent of location. The benefit of increased security and improved expertise garnered via a remote location is paramount in today's climate.
"With the exponential growth of security software, we recognize how important it is for both customers and partners to ensure efficient PAM deployments. This new program provides a way for customers and partners across the globe to earn Secret Server certifications through enhanced, in-depth technical enablement," said Katie McCroskey, Director of Knowledge Mgmt. & Training at Thycotic. "These certifications help secure our customers' environments and make PAM best practices easier to implement, greatly improving security across the board."
For more information on Thycotic's Secret Server Certification Program, please visit the website.