When choosing a PAM platform, transparency matters
When you're in the market for a Privileged Access Management (PAM) solution, there are many factors to consider, such as password vaulting, session management, and Multi-Factor Authentication.
Transparency is one of the most important features included in the right PAM solution. Not all PAM providers offer the same level of openness and user control with their software, which puts their customers at a disadvantage. Unfortunately, poor transparency limits what you can accomplish on the platform, making it one of the top reasons why businesses switch service providers.
Keep reading to learn what transparency means, why it matters with PAM, and how to ensure a PAM vendor offers a transparent solution.
What is transparency in PAM?
Transparency refers to the level at which software functions are available to users, instead of locking them away in a proprietary "black box." For example, to enable transparency, a vendor may offer access to its scripts or architecture design and enable the customer to customize, without requiring expensive professional services to do so.
Transparency is about more than the software itself. It also refers to the relationship between vendor and customer. It means that information can flow freely between the provider and the client. For example, transparent vendors make sure customers know about important releases on the roadmap. They seek customer input on feature prioritization and execution, with opportunities for early access and beta testing. When customers have ideas for new features or use cases, they have the ear of the vendor and an opportunity to guide decisions.
Why transparency matters with PAM
Without platform transparency, it can be impossible for you to gain insight into underlying system dependencies. This can make it difficult to build customizations and integrations that fit your IT environment and workflow.
Without access to a vendor's scripts, you may also have to jump through hoops when compiling reports and making system changes. Some PAM tools are overly complicated and require access to professional software engineers just to understand—let alone extract—basic information.
For example, a Data Loss Prevention (DLP) leader was recently struggling with poor transparency in its PAM platform. According to the Director of Corporate IT Infrastructure, the company repeatedly had to consult with its vendor's professional services team to achieve its goals.
"Because of the way the product infrastructure is," the director explained, "if you don't have a professional engineer constantly working with you, you won't get good results. To say you must have someone from PS in your environment is unacceptable for such a product. It really shouldn't be that complicated."
When a platform is open and transparent, tasks like querying databases and creating reports can happen instantaneously
But when a platform is open and transparent, tasks like querying databases and creating reports can happen instantaneously. This frees team members to focus more time on compiling reports and building integrations, resulting in greater ROI and a stronger user experience.
For example, let's say you need to perform forensic investigations after a cyberattack to explore what happened and remediate the issue. The platform must provide full transparency into privileged account history, user behavior, and how well the system responded.
It's very important to move quickly with forensic investigations to stop threat actors in their tracks and prevent them from launching similar attacks against other users. But if the platform doesn't let you look under the hood to see what's happening and adapt to your business and security policies, it becomes impossible to take swift action.
How to make sure a PAM service is open and transparent
The best way to ensure a PAM provider is transparent and easy to work with is to ask hard-hitting questions during the sourcing process. Transparent vendors are upfront about the level of access they provide for customers. They're also upfront about what kinds of reports users can produce using the platform. If the PAM vendor you're interviewing can't offer full transparency, consider looking elsewhere for a solution.
Success story: data loss prevention leader chooses Delinea for transparency, customization, and collaboration
The DLP company in this case study wound up abandoning its existing PAM solution after a lengthy onboarding process that took roughly a year and a half to set up only to underperform and disappoint. They needed a solution that was more transparent, customizable, and easier to use.
After evaluating several vendors, the company is now relying on Delinea Secret Server, a fully transparent, enterprise-grade PAM platform offering advanced customization and control. Since making the leap to Delinea, the company can gain instant access to the data and insights they need to make the best decisions and keep its systems safe.
Read the full case study to learn more about how this DLP leader is using Delinea to strengthen its infrastructure and provide more value to customers.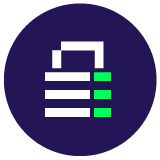 IT security should be easy. We'll show you how
Try Secret Server and experience how fast and easy IT security products can be.