Thycotic Wins NorthFace ScoreBoard Award℠ for Excellence in Customer Satisfaction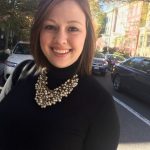 WASHINGTON, D.C., February 20, 2020 – Thycotic, provider of privileged access management (PAM) solutions for more than 10,000 organizations worldwide, including 25 of the Fortune 100, announced it has received the NorthFace ScoreBoard Award℠ from Omega Management Group Corp and Customer Relationship Management Institute (CRMI) for excellence in customer service and support in 2019 for the second year in a row. CRMI created the NorthFace ScoreBoard Award program in 2000 to recognize organizations that not only offer exemplary service to their customers but who also center their existence on a deep commitment to continually exceeding customer expectations.
Omega reviews customer satisfaction ratings and evaluates categories such as technical support, field service, account management, professional services, customer training, depot repair, customer service/support, and others to determine its winners. In 2019, more than 500 projects from over 90 companies in diverse industry segments worldwide were judged. To qualify for the NorthFace ScoreBoard Award a company must measure their customers' satisfaction with their overall customer service/support on a calendar year bases and achieve a 4.0 or above out of a possible 5.0 rating in any of the approved categories. Thycotic's Global Technical Support Team qualified for the NFSB Award with an overall customer support satisfaction ScoreBoard Index (SBI) rating of 4.7.
"The Thycotic team is honored to acquire the NorthFace award for the second year in a row. Our team members are committed to customer success and this is an achievement we are proud of," said Anthony Daubenmerkl, Vice President of Technical Support and Customer Success at Thycotic.
To support a more proactive, customer-focused model, over the last year Thycotic has invested in expanding its worldwide team, reporting, notification systems, and customer awareness at all levels of the business. In 2020, the company will continue to invest in its team and structure improving its offerings and customer's success.