Thycotic Offers Free Digital Toolkit to Help Secure Remote Worker Access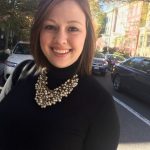 Washington, DC. – June 9, 2020 – Thycotic, provider of Privileged Access Management (PAM) solutions for more than 10,000 organizations worldwide, including 25 of the Fortune 100, announced today a free digital toolkit for Remote Worker Cyber Security. The toolkit offers a wide range of practical, educational communications, training, and software tools that can help keep employees and IT staff secure when working remotely. The free tools are aimed at protecting the use of human and non-human privileged accounts that provide access to critical data and services.
For employees and contractors working remotely, the toolkit provides a checklist, educational eBook, and a short video with cybersecurity tips and recommendations.
For IT and security professionals, the toolkit provides software tools, customizable templates, online training, and best practice guides for securing remote access to privileged accounts as well as tools for protecting remote workstations.
"All these digital tools are permanently free to any organization across the globe," said Steve Kahan, Chief Marketing Officer at Thycotic. "They are meant to give both employees and IT staff practical steps they can take to safeguard their most critical assets during this challenging time with so many of us working from home."
The release of this new toolkit comes on the heels of Thycotic's latest product release, Remote Access Controller, which is also designed to help organizations manage challenges associated with securing a remote workforce. Thycotic Remote Access Controller simplifies and automates the management of remote workers accessing the IT resources they need to be productive and secure. It gives teams the next level of granularity to enforce policies, including the use of multi-factor authentication and session recording, without requiring any software or browser extension to be installed. It also cuts down the amount of manual effort with its API suite, which can be integrated into automated workflows and ticketing systems to streamline access grants for contractors and give them access automatically, all within a centralized web portal.
Thycotic's complimentary digital tools can be downloaded here.