Thycotic Named Gold Winner in 15th Annual 2020 IT World Awards®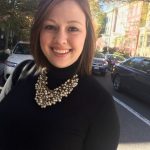 Washington, DC., September 1, 2020 – Thycotic, a provider of Privileged Access Management (PAM) solutions to more than 10,000 organizations worldwide, including 25 of the Fortune 100, today announced that the company's signature product, Secret Server, was named a "Gold Winner" in the Access Solutions and Management category of this year's 15th Annual 2020 Network PG's IT World Awards®. The company was also named a "Bronze Winner" in the Hot Company of the Year category for security software.
The IT World Awards are industry and peer recognitions from the Network Products Guide, the industry's leading technology research and advisory guide, and honor the achievements of the world's best in organizational performance, product and service innovations, hot technologies, engineering, and customer satisfaction in information technology and cyber security. This year's awards were judged by a broad spectrum of experts from different industries throughout the world.
"Thycotic is honored to be recognized by the Network Products Guide for our innovative PAM technology in this year's IT World Awards," said James Legg, President, and CEO at Thycotic. "We take great pride in our ability to help businesses protect and secure access to their applications and infrastructure from the increased cyber threats they face today, with solutions that are flexible and adaptable for all businesses, independent of size or industry."
This year's IT World Award winners will be celebrated and presented with their awards during a virtual ceremony in November. For a complete list of the 2020 IT World Award winners, please visit: https://networkproductsguide.com/winners/2020-it-world-awards/
About the IT World Awards
As the industry's leading technology research and advisory publication, Network Products Guide plays a vital role in keeping decision-makers and end users informed of the choices they can make in all areas of information technology and digital + cybersecurity. The Annual IT World Awards is part of the SVUS Awards® recognition program from Silicon Valley in the United States of America and organizations from all over the world participate each year. Learn more about the IT World Awards at https://networkproductsguide.com