Thycotic and ServiceNow Integration Removes Bottlenecks for Service Account Approvals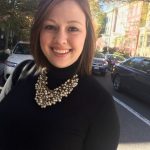 WASHINGTON, D.C., April 28, 2020 — Thycotic, a provider of privileged access management (PAM) solutions for more than 10,000 organizations worldwide, including 25 percent of the Fortune 100, today announced integration between Thycotic Account Lifecycle Manager, its solution for service account governance, and ServiceNow, the leading IT service management platform. The integration helps resolve workflow approvals, a common bottleneck that leads to frustration for many IT teams managing privileged service accounts.
Service account governance requires oversight
Privileged service accounts, which connect applications, databases, root accounts, and other IT systems, share sensitive information and perform business-critical processes, often automatically. Without human oversight, service accounts can easily be left unmanaged and forgotten, opening the door to cyber-attacks.
Thycotic Account Lifecycle Manager ensures each service account is tied to an owner who has the proper levels of responsibility and oversight. A typical workflow to set up or provide access to a high-risk privileged service account often requires a second layer of approval. Particularly when remote workers or third-party contractors request privileged access, approvals are critical to maintaining security oversight by an internal team member but shouldn't interrupt productivity.
Integration helps IT teams deliver projects and achieve results faster
The integrated solution between Thycotic Account Lifecycle Manager and ServiceNow takes an account request, identifies the right response team, and triggers communications within the existing workflow. Approvers see the request in the same service management system they use for all other requests, so it gets prioritized in their queue and doesn't get lost in the shuffle.
As a result of the integration, each step in the approval process is accelerated and tracked. Across hundreds of service account approval requests, the savings can be substantial.
"IT ops teams are working hard to move beyond a reactive, service-desk approach and taking on broader responsibilities for proactive management," said Jai Dargan, Vice President of Product Management at Thycotic. "Privileged access management integration with ServiceNow helps IT ops teams partner closely with other business and IT functions as one cohesive unit – not a siloed organization of uncoordinated parts."
The Thycotic-ServiceNow integration also provides the ability to track approval ticket completion and demonstrate compliance with IT Service Level Agreements. In the future, Thycotic will extend this integration to initiate service account requests directly in ServiceNow to further streamline the workflow.
ServiceNow customers can now take advantage of tighter integration with multiple PAM solutions, including Thycotic Secret Server's privileged access management functionality and Thycotic Privilege Manager's least privilege and application control solution.