Thycotic Adds Event Automation and Session Management Controls to Privileged Access Management Solution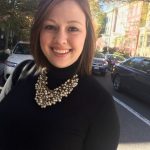 WASHINGTON, D.C., April 14, 2020 — Thycotic, provider of Privileged Access Management (PAM) solutions for more than 10,000 organizations worldwide, including 25 of the Fortune 100, today announced the latest release of its award-winning PAM solution, Thycotic Secret Server. The newest release includes new event automation, web session recording, and session launching capabilities to help tighten administrative control of privileged access and improve overall IT productivity.
If/Then Event Automation Reduces Alert Fatigue
IT teams receive a wide variety of alerts that require immediate attention, many that need to be addressed with manual and often repetitive actions. With Secret Server's If/Then Event Automation, common trigger events can initiate a series of automated actions, saving IT time so they can focus on alerts that need more investigation or a complex response.
For example, if a privileged credential's heartbeat fails, indicating a password has been changed outside of the central PAM vault, a triggered action can rotate that password automatically and bring control back into Secret Server.
Policies can apply triggered events to secrets, folders, or sets within folders in Secret Server. Administrators now have tremendous flexibility to customize triggered events and follow-up actions, such as sending an email or running a script, in order to integrate effectively with their own IT systems, policies, and workflows.
"IT and security teams are constantly fighting the 'noise' of alerts and jumping through hoops to get their job done," says Jai Dargan, Thycotic Vice President of Product Management. "The more we can help get tedious work out of their way, the better they can focus on keeping their organizations secure."

Web Session Recording Increases Oversight for SaaS Applications
Adding to Secret Server's already robust session recording capacities, security teams can now easily record web sessions in SaaS platforms such as AWS, Azure, and Office365, as well as business applications such as ADP or Salesforce.
As always, maintaining user privacy is a key concern. Web session recording captures only activities related to privileged sessions, and not personal applications open in a web browser.
Additionally, Secret Server also now includes a new role that allows users, such as auditors, to view recordings without unique secret access, simplifying the management and auditing process for security and IT teams.