Over half of UK businesses cite security concerns as biggest barrier to public cloud adoption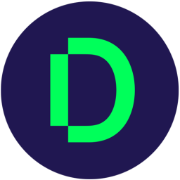 LONDON ― January 21, 2021 ― Fifty-eight percent of UK business decision-makers have admitted that security remains the biggest barrier to public cloud adoption in their organizations, according to new research from Centrify, a leading provider of modern Privileged Access Management (PAM) solutions.
The research, conducted by the independent polling agency Censuswide via a survey of 200 business decision-makers in large- and medium-sized enterprises in the UK, also revealed that over one-third (35 percent) of the organizations who have adopted cloud is less than 80 percent confident that it is completely secure.
When questioned about security weaknesses in their companies, 45 percent of decision-makers agreed that it is the increasing amount of machine identities and service accounts, such as those used by servers and applications, that are becoming the largest exposure point for their organization.
Interestingly, the findings also revealed that more than one in four (28 percent) companies have already been targeted by a cloud hacking attempt since the start of the Covid-19 pandemic in early 2020.
Most worryingly, despite continued requirements on enterprises for digital transformation and rapid innovation, almost one-third (31 percent) of business decision-makers admitted that their development teams are more interested in getting around security than building it into the DevOps pipeline, posing a potentially grim cybersecurity outlook for 2021.
Kamel Heus, VP EMEA for Centrify, comments:
"Adapting to the Covid-19 pandemic has been a bumpy ride for many businesses and, in most cases, companies have had to adopt the public cloud in at least some capacity due to the level of scalability, availability, and efficiency it provides for distributed workforces.
"Whilst the common misperception is that cloud security is quite different to that of on-premise infrastructure, it is by no means less secure if common security protocols are followed, and security controls are applied.
"One core challenge posed by digital transformation is accurately verifying human and machine identities before granting access to systems, applications, and other high-value targets. Therefore, adopting cloud-ready privileged access management software is essential in protecting access to workloads in the public cloud, by granting access only when a requestor's identity has been properly authenticated."
To learn more visit www.centrify.com.
About Centrify
Centrify delivers modern Privileged Access Management (PAM) solutions based on Zero Trust principles to enable digital transformation at scale. Centrify empowers least privilege access for human and machine identities based on verifying who is requesting access, the context of the request, and the risk of the access environment. Centrify centralizes and orchestrates fragmented identities, improves audit and compliance visibility, and reduces risk, complexity, and costs for the modern, hybrid enterprise. Over half of the Fortune 100 trust Centrify, including the world's largest financial institutions, intelligence agencies, and critical infrastructure companies. Human or machine, in the cloud or on-premise, privileged access is secure with Centrify.
©Centrify 2021. ®Centrify is a registered trademark of Centrify Corporation in the United States and other countries. All other trademarks are the property of their respective owners.