Nearly half of UK businesses admit current cyber security policies are not fit for home-working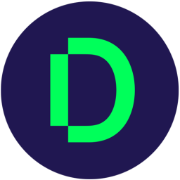 LONDON ― June 25, 2020 ― Almost half (48 percent) of business decision-makers have admitted that their existing cybersecurity policies are currently not suitable for maintaining a 100 percent remote working model. This increased risk has led to nearly two-thirds (65 percent) anticipating an increase in phishing and breach attempts, according to a new survey from Centrify, a leading provider of Identity-Centric Privileged Access Management (PAM) solutions.
The survey, conducted by independent polling provider Censuswide on behalf of Centrify, polled 200 senior decision-makers in large-and medium-sized businesses on how they are adapting to the impact of the Coronavirus outbreak.
In response to their own concern, three-quarters (75 percent) of those surveyed revealed that they have issued formal guidance or training to staff about how to operate securely whilst working from home. Similarly, 50 percent are planning to hire new IT staff or security experts to improve security processes.
Furthermore, 59 percent of business decision-makers said that outsourced IT and other third parties are being treated as an equal cybersecurity concern as 100% remote working employees. This closes an important potential security gap, especially given that IT personnel often have privileged administrative access to infrastructure and other critical resources.
"Acknowledging the security issues posed by remote working is essential during this difficult time. Unfortunately, remote workers including third-party contractors have been deemed a desirable target by cyber criminals and cyber criminals, who are assuming that these employees have not been properly trained in, or protected by, the correct security measures in their transition to remote working during the Covid-19 pandemic," said Andy Heather, VP at Centrify.
"However, it's promising to see that so many businesses have adjusted security policies in response to this threat and are still considering bolstering security and IT staff," Heather continued. "Fortunately, overhauling cybersecurity policy and the procedure does not have to be overly strenuous or expensive – instead, it requires a cohesive effort from all colleagues and employees, strong password hygiene including the use of Multi-Factor Authentication, and an Identity-Centric privileged access management solution to protect company data from breaches."
For more information about Centrify, please visit www.centrify.com.
About Centrify
Centrify is redefining the legacy approach to Privileged Access Management by delivering multi-cloud-architected Identity-Centric PAM to enable digital transformation at scale. Centrify Identity-Centric PAM establishes trust, and then grants least privilege access just-in-time based on verifying who is requesting access, the context of the request, and the risk of the access environment. Centrify centralizes and orchestrates fragmented identities, improves audit and compliance visibility, and reduces risk, complexity, and costs for the modern, hybrid enterprise. Over half of the Fortune 100, the world's largest financial institutions, intelligence agencies, and critical infrastructure companies, all trust Centrify to stop the leading cause of breaches – privileged credential abuse.
®Centrify is a registered trademark of Centrify Corporation in the United States and other countries. All other trademarks are the property of their respective owners.