Centrify Named Winner of the Global InfoSec Awards at RSA Conference 2021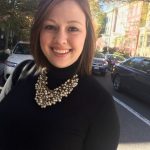 Santa Clara, Calif. and Washington DC – May 17, 2021 – ThycoticCentrify, a leading provider of cloud identity security solutions formed by the merger of Privileged Access Management (PAM) leaders Thycotic and Centrify, is proud to announce that Centrify has won Editor's Choice in Identity & Access Management from Cyber Defense Magazine (CDM), an industry-leading electronic information security magazine.
As organizations continue their digital transformation journeys, they are faced with increased administrative access-related risk across data centers, cloud, and DevOps environments. The expanded enterprise attack surface has also resulted in identity fragmentation that can be exploited by threat actors, resulting in data breaches, audit findings, and unnecessary overhead costs.
ThycoticCentrify's market-leading Privileged Access Management (PAM) solutions address this challenge by leveraging existing enterprise identity infrastructure to enforce least privilege access at scale for humans, machines, and services, in the cloud and on-premises. ThycoticCentrify delivers a modern PAM solution based on zero trust principles, including a cloud-ready vault and authentication service, that minimizes shared accounts and allows humans and services to log in as themselves, and work with the tools they are familiar with. With ThycoticCentrify, privileged access controls are automated and seamlessly integrated, administrative access risk is reduced, and compliance postures are strengthened.
"We're thrilled to receive the Global InfoSec Award, one of the most prestigious and coveted cybersecurity awards, from Cyber Defense Magazine," said Chris Smith, Chief Marketing Officer at ThycoticCentrify. "As we combine two recognized leaders in PAM and present one of the broadest and deepest portfolios of cloud identity security solutions on the market, we will continue to solve the toughest access-related challenges for organizations around the globe."
The Infosec Editor's Choice award comes on the heels of Thycotic's recent recognition as a finalist in the "Best Customer Service" category of the industry-renowned 2021 SC Awards.
"Centrify embodies three major features we judges look for to become winners: understanding tomorrow's threats, today, providing a cost-effective solution, and innovating in unexpected ways that can help stop the next breach," said Gary S. Miliefsky, Publisher of Cyber Defense Magazine.
View the full group of winners here: http://www.cyberdefenseawards.com/.