Centrify Named a Finalist for 2020 CRN Tech Innovator Award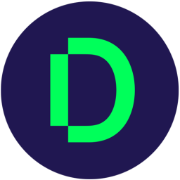 SANTA CLARA, Calif. ― November 10, 2020 ― Centrify, a leading provider of Identity-Centric Privileged Access Management (PAM) solutions, is pleased to announce that CRN®, a brand of The Channel Company, has named Centrify as a finalist in the 2020 CRN Tech Innovator Awards. Centrify was recognized for its Centrify Privileged Access Service in the Security - Identity and Access Management category.
This annual award program honors innovative vendors in the IT channel across 49 technology categories, in key areas ranging from cloud to security to storage to networking. CRN editors assessed hundreds of vendor products along with multiple criteria, including uniqueness, key capabilities, technological competency, and addressing customer needs.
"Now more than ever, Centrify's security innovations are helping customers move to hybrid and multi-cloud," said Flint Brenton, president, and CEO of Centrify. "This benefit reflects our steadfast commitment to reducing risk while improving operational efficiency for our customers as they continue to digitally transform their business through these irregular times."
Centrify Privileged Access Service takes highly-privileged, administrative accounts and passwords out of the direct control of IT staff, and stores them securely in a software vault. The vault then controls who is allowed access, when, and for how long. This reduces the risk of such passwords being abused by internal or external threat actors. The passwords are protected in the vault with access controlled via a role-based access control mechanism. The vault may include additional security features, such as scheduled password rotation and a workflow-based access request and approval mechanism to support a just-in-time access control model.
By helping organizations to reduce their attack surface, Centrify Privileged Access Service keeps the 'keys to the kingdom' out of reach from threat actors while empowering security and DevOps teams with modern application-to-application authentication capabilities without impacting agility and flexibility. It was the first true multi-tenant Privileged Access Management-as-a-Service offering on the market and is the only PAMaaS offering that has received FedRAMP authority to operate, making it appealing to government agencies and resellers alike.
"CRN's Tech Innovator Awards celebrate technology vendors that empower end users and promote business growth for solution providers with pioneering, purpose-built solutions," said Blaine Raddon, CEO of The Channel Company. "Congratulations to each of this year's CRN Tech Innovator Award finalists! We are honored to recognize these best-in-class vendors that are powering IT transformation and innovation."
The Tech Innovator Awards will be featured in the December issue of CRN and can be viewed online at crn.com/techinnovators.
To learn more about Centrify visit www.centrify.com.
About Centrify
Centrify is redefining the legacy approach to Privileged Access Management by delivering multi-cloud-architected Identity-Centric PAM to enable digital transformation at scale. Centrify Identity-Centric PAM establishes trust and then grants least privilege access just-in-time based on verifying who is requesting access, the context of the request, and the risk of the access environment. Centrify centralizes and orchestrates fragmented identities, improves audit and compliance visibility, and reduces risk, complexity, and costs for the modern, hybrid enterprise. Over half of the Fortune 100, the world's largest financial institutions, intelligence agencies, and critical infrastructure companies, all trust Centrify to stop the leading cause of breaches – privileged credential abuse.
©Centrify is a registered trademark of Centrify Corporation in the United States and other countries. All other trademarks are the property of their respective owners.