Centrify Continues to Modernize Privileged Access Management for DevSecOps with SSH Key Management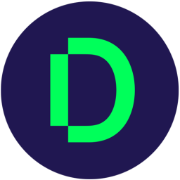 SANTA CLARA, Calif. ― August 26, 2020 ― Centrify, a leading provider of Identity-Centric Privileged Access Management (PAM) solutions, today added additional modern PAM integration capabilities enabling DevSecOps with new Secure Shell (SSH) key management features included in the 20.4 release of Centrify Privileged Access Service. By going beyond traditional application-to-application password management (AAPM) approaches, Centrify offers a broad range of capabilities that keep privileged access controls and security out of the way for developers, machines, and administrators.
An ongoing challenge for DevOps is seamlessly inserting PAM into the pipeline to simplify and centralize credential management. With standard AAPM this is complicated to deploy and requires a lot of manual administration. Standard AAPM approaches have leveraged the password vault for PAM, relying on IDs and static passwords to authenticate applications and services to other workloads. Some organizations prefer to use SSH keys since they're harder to crack and there's no password crossing the wire.
Centrify Privileged Access Service 20.4 has extended SSH key vaulting capabilities beyond key storage and log in to now support SSH key management (inclusive of key rotation), setting policies for SSH key rotation, and leveraging an account that has an SSH key for system and account discovery operations.
"SSH keys are a step up in security posture from simple vaulting of shared, static passwords for AAPM because they can meet the most stringent governance and compliance standards while increasing agility and productivity," said Tony Goulding, Cybersecurity Evangelist at Centrify. "However, those SSH keys still need to be managed by a set of policies and rotated to ensure they are dynamic. These new capabilities all feed into our vision for a more modern approach to AAPM, which progressively reduces the number of service accounts and shrinks the attack surface."
The breadth of Centrify's platform gives DevOps teams several choices based on the specific context, their maturity, and their risk tolerance. For example, while SSH keys offer a familiar solution that transcends simple password vaulting, they both still require rotation as a best practice. A more mature AAPM approach may be to use ephemeral tokens, created automatically on-demand, that is temporary, time-based, and have automatic or one-time-use expirations. This approach frees up DevOps from manual administration, and application availability issues related to out-of-sync passwords, and empowers a "Just-in-Time" access control model.
Ultimately, Centrify's vision calls for flexibility to transcend standard AAPM models and offer the right credential for the right use case, including a new approach that uses both ephemeral tokens and trusted machine identity. Centrify Delegated Machine Credentials eliminate the requirement for hundreds or thousands of additional service accounts.
"Organizations may be at any point of maturity in both their PAM and DevOps journeys, but the good news is that a range of options is now available to build PAM into the DevOps pipeline," Goulding continued.
More information about how Centrify is modernizing AAPM with SSH key management and Delegated Machine Credentials is available in the Centrify blog.
About Centrify
Centrify is redefining the legacy approach to Privileged Access Management by delivering multi-cloud-architected Identity-Centric PAM to enable digital transformation at scale. Centrify Identity-Centric PAM establishes trust and then grants least privilege access just-in-time based on verifying who is requesting access, the context of the request, and the risk of the access environment. Centrify centralizes and orchestrates fragmented identities, improves audit and compliance visibility, and reduces risk, complexity, and costs for the modern, hybrid enterprise. Over half of the Fortune 100, the world's largest financial institutions, intelligence agencies, and critical infrastructure companies, all trust Centrify to stop the leading cause of breaches – privileged credential abuse.
©Centrify is a registered trademark of Centrify Corporation in the United States and other countries. All other trademarks are the property of their respective owners.