Centrify Announces its External Credential Storage Plugin to ServiceNow MID Server for More Secure IT Operations Management (ITOM)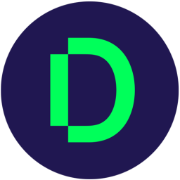 SANTA CLARA, Calif. ― June 15, 2020 ― Centrify, a leading provider of Identity-Centric Privileged Access Management (PAM) solutions, today announced the integration of its Privileged Access Service with ServiceNow's Management, Instrumentation, and Discovery (MID) Server. Centrify's MID Server plugin enables IT Operations Management (ITOM) capabilities – such as ServiceNow® Discovery, Orchestration, or Service Mapping – to inventory systems more securely, leveraging Centrify Privileged Access Service as the centralized source of truth for credentials.
For joint customers of Centrify and ServiceNow, the MID Server can now obtain system passwords from the Centrify Privileged Access Service via the Centrify External Credential Storage Plugin. This is transparent to any IT Operations Management (ITOM) application that relies upon MID Server to provide such credentials. Centrify ensures the passwords are secure, rotated on a regular basis, and accessible from anywhere through its SaaS service.
"Digital transformation has significantly expanded the breadth of the corporate IT estate, both on-premises including private cloud, as well as with workloads increasingly moving to multi-cloud environments," said Jeremy Stieglitz, VP of Product Management at Centrify. "Centrify's Privileged Access Service serves a valuable role in simplifying application-to-application access via a single source of truth for hundreds of thousands of systems to talk to each other, enabling secure inventory discovery and orchestration."
For increased assurance, best practices now recommend strongly authenticated individual identities – not shared accounts – where least privilege can be applied to discover and manage critical infrastructure. All controls must be dynamic and risk-aware, which requires modern machine learning and user behavior analytics. Centrify's identity-centric PAM solutions integrate and interoperate with a broad ecosystem including cloud providers, DevSecOps tools, containers, microservices, and more.
"IT leaders are increasingly demanding more automation across their cloud infrastructures so they can focus on higher-level, strategic drivers of their digital transformation," said Sree Subramaniam, Director of Product, IT Operations Management at ServiceNow. "Leveraging ServiceNow IT Operations Management solutions like Discovery & Service Mapping to establish visibility into the customer IT estate will allow customers to better manage their overall operations footprint, proactively remediate issues, and protect the efficiency and resiliency of their IT investments."
For more information about the Centrify Reliance Channel Partner Program, please visit https://www.centrify.com/partners/zero-trust-network/partner-directory/.
About Centrify
Centrify is redefining the legacy approach to Privileged Access Management by delivering multi-cloud-architected Identity-Centric PAM to enable digital transformation at scale. Centrify Identity-Centric PAM establishes trust and then grants least privilege access just-in-time based on verifying who is requesting access, the context of the request, and the risk of the access environment. Centrify centralizes and orchestrates fragmented identities, improves audit and compliance visibility, and reduces risk, complexity, and costs for the modern, hybrid enterprise. Over half of the Fortune 100, the world's largest financial institutions, intelligence agencies, and critical infrastructure companies, all trust Centrify to stop the leading cause of breaches – privileged credential abuse.
®Centrify is a registered trademark of Centrify Corporation in the United States and other countries. All other trademarks are the property of their respective owners.