Cloud Transformation is Increasing Ransomware Risk - Latest Cybersecurity Research
Join Steve Piper, Founder and CEO of CyberEdge, and Tony Goulding, Cybersecurity Evangelist at Delinea, for an in-depth discussion about the ongoing cloud transformation and how that's increasing cyber and ransomware risk, supported by the latest Cyberthreat Defense Report (CDR).

Key insights from this year's report include:
85% of organizations suffered from a successful cyberattack last year
A record 71% of organizations were compromised by ransomware last year
41% of security applications and services are delivered via the cloud
CyberEdge's 2022 Cyberthreat Defense Report has become the standard for assessing organizations' security posture, for gauging perceptions of IT security professionals, and for ascertaining current and planned investments in IT security infrastructure. The 2022 CDR assesses the views of 1,200 IT security professionals representing 17 countries and 19 industries.

Register now to benchmark your company's security posture and learn how Delinea can help you seamlessly manage privileged access to reduce your risk in hybrid multi-cloud environments.


Who should attend this webinar?
IT Security
CISOs and Executive Leadership
IT operations: Systems Administrators, Helpdesk Teams, Infrastructure Management, Workstation Management, etc.
Professionals looking to move into these roles
What will I learn?
The latest advances in modern PAM technology
Why an investment in PAM is your best bet to combat these threats
How net positive improvements in usability, productivity, compliance, cost, and meeting cyber insurance requirements factor into your security posture.
Get the answers to these important questions:
What threats do organizations fear most?
How does our security posture compare to other companies?
How is moving to the cloud affecting our cyber risk?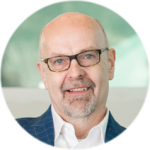 Tony Goulding
Tony is a Cybersecurity Evangelist and Technical Marketing Architect at Delinea. He authors technical white papers, best practices guides, demos, blogs, byline articles, and Dummies and Conversational Geek eBooks. He contributes to Delinea's go to market strategy, sits on expert CISO panels, and speaks at industry events to help customers unleash the power of Extended Privilege Management through Delinea's XPM solutions. He is ITIL and CISSP certified.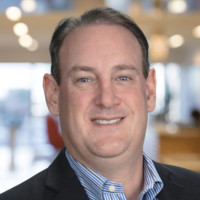 Steve Piper
Founder & CEO at CyberEdge Group & LeadingEdge Group