Improve your security posture with the PAM Maturity Model
The Delinea PAM Maturity Model is a framework to help you systematically lower risk, increase business agility, and improve operational efficiency.
Understanding the stages of Privileged Access Management (PAM) maturity helps security and IT decision-makers prioritize activities and align budget and resources.
Based on cybersecurity best practices and our work with over 10,000 customers of all types, we've identified four phases that organizations progress through as they increase PAM expertise and adoption:
Phase 0: High Risk – recognize risk and plan for action.
Phase 1: Foundational – gain visibility over the attack surface and begin to reduce it.
Phase 2: Enhanced – expand PAM policies to reduce overprivileged users.
Phase 3: Adaptive – increase automation and intelligence for continuous improvement.
Join Tony Goulding and Barbara Hoffman as they walk you through the various stages and explain how you can move up the maturity curve from High Risk to Adaptive and away from legacy siloed PAM.
Who should attend this webinar?
IT Security
CISOs and Executive Leadership
IT operations: Systems Administrators, Helpdesk Teams, Infrastructure Management, Workstation Management, etc.
Professionals looking to move into these roles
What will I learn?
The aspects of PAM you may not yet be aware of and how they reduce your privileged access attack surface.
Why increasing automation and intelligence is key to combatting today's ransomware and data breach threats.
How to balance productivity and security.
Get answers to these important questions:
What must we focus our limited resources on next?
How do I integrate policies and limit overprivileged users?
How can I take a more strategic approach to implementing my PAM program?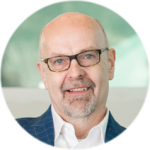 Tony Goulding
Tony is a Cybersecurity Evangelist and Technical Marketing Architect at Delinea. He authors technical white papers, best practices guides, demos, blogs, byline articles, and Dummies and Conversational Geek eBooks. He contributes to Delinea's go to market strategy, sits on expert CISO panels, and speaks at industry events to help customers unleash the power of Extended Privilege Management through Delinea's XPM solutions. He is ITIL and CISSP certified.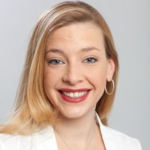 Barbara Hoffman
Barbara drives marketing strategy and sales enablement for Delinea's portfolio of products and solutions