Inside the Mind of an Ethical Hacker
As more organizations move to the cloud, the cyber security dynamics of a cloud environment and the threats associated with it are rapidly evolving. Join Deline's Tony Goulding and Joseph Carson as they explain and demonstrate the latest attacker tactics and techniques from the perspective of the criminal hacker. They will share insights into how the mind of a criminal hacker operates based on their experiences and steps you can take to stop them in their tracks.
Chief Security Scientist and Ethical Hacker Joseph Carson will demonstrate a real-world use case of how a cyber adversary gains an initial foothold in your network through compromised credentials and then elevates control and moves laterally to identify and exfiltrate your critical data.
Who should attend this webinar?
IT Security
CISOs and Executive Leadership
IT operations: Systems Administrators, Helpdesk Teams, Infrastructure Management, Workstation Management, etc.
Professionals looking to move into these roles
What will I learn?
How attackers gain access to IT environments and systems and escalate privileges
What a real-world hack looks like in a use-case demonstration
Best practices for combating attackers by establishing multiple layers of security to minimize risk
Get answers to these important questions:
How has moving to the cloud affected cyber security from a PAM perspective?
What are the most common types of attacks that criminal hackers use to compromise cloud environments?
What are common misconceptions that lead to cyber security "blind spots" of vulnerability?

Joseph Carson
Joseph is Chief Security Scientist and Advisory CISO at Delinea, an active member of the cybersecurity community, and a frequent speaker at cybersecurity events globally. He has 25+ years' experience in Enterprise Security & Infrastructure and is a Certified Information Systems Security Professional (CISSP). Joe is also an adviser to several governments and cybersecurity conferences. (ISC)² Information Security Leadership Award (ISLA:registered®) Americas Winner 2018.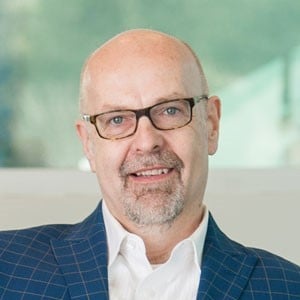 Tony Goulding
Tony is a cybersecurity evangelist. He provides commentary on data breaches, insider threats, cyber warfare, incident response, and best practices