The Top 10 Cybersecurity Podcasts 2023
As cybersecurity pros, two of the most important things we can do is to keep learning and staying connected. I stay updated on the latest trends in cybersecurity by listening to the top cybersecurity podcasts. Each of the podcasts I have selected for this post brings different value for me. From technical information, news and trends, and details on security incidents, to staying healthy, or simply keeping me sane by providing a break from my busy cyber life to enjoy some laughter. Most of these podcasts have episodes that are suitable for beginners, too, so dive in!

Table of Contents:

1. Smashing Security
2. Darknet Diaries
3. Security Now!
4. The CyberWire Daily Podcast
5. 401 Access Denied
6. Defense in Depth
7. Host Unknown
8. Human Factor Security
9. Hacking Your Health Podcast
10. Hacker Valley Studio

Our industry moves at a fast pace and can be a very stressful environment. It's important to find balance and take time out. So, I listen to my favorite podcasts—often while I'm commuting or taking a walk to get fresh air. Here are my top podcast picks. They'll keep you updated and smiling too.

1. Smashing Security: https://www.smashingsecurity.com/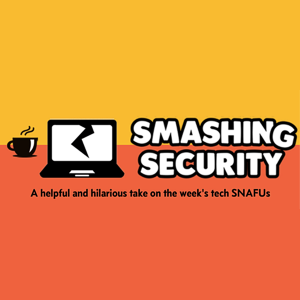 A helpful and hilarious take on the week's tech SNAFUs. Computer security industry veterans Graham Cluley and Carole Theriault chat with guests about cyber crime, hacking, and online privacy. It's not your typical cybersecurity podcast.
Winner of the "Best Security Podcast 2018" and "Best Security Podcast 2019", Smashing Security has had over seven-million downloads. Past guests include Garry Kasparov, Mikko Hyppönen, and Rory Cellan-Jones.
Follow the podcast on Twitter @SmashinSecurity, and subscribe for free in your favorite podcast app. New episodes are released at 7pm EST every Wednesday (midnight UK).
This podcast is one of my favorites and makes me laugh regularly.
2. Darknet Diaries: https://darknetdiaries.com/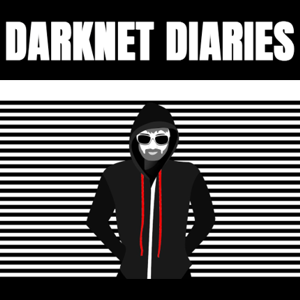 True stories from the dark side of the Internet. This is a podcast about hackers, breaches, shadow government activity, hacktivism, cybercrime, and all the things that dwell on the hidden parts of the network. This is Darknet Diaries.
The Darknet Diaries is an awesome podcast you must listen to. Jack Rhysider interviews incredible guests who take us down deep and interesting stories into the world of security.
3. Security Now! https://twit.tv/shows/security-now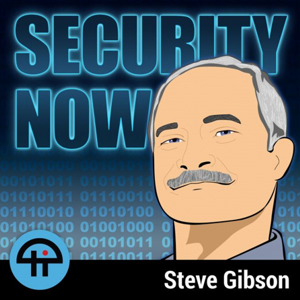 Wow! What can I say? Steve Gibson is a phenomenal industry expert. My introduction to Steve goes way back to 2002 when his company, GRC.com, became the victim of a DDoS attack, impacting a company I worked for too. I was introduced to Steve when he released the details in his research about the attack which is still a riveting read even today.
Steve is the man who coined the term 'spyware' and created the first anti-spyware program. He's also the creator of Spinrite and ShieldsUP. Together with Leo Laporte, he discusses all the hot topics in security today.
The podcast is usually pretty long, so I sometimes listen in parts. But again, it is always great to listen to Steve's insights on different topics.
Hosted by Steve Gibson, Leo Laporte
Records live every Tuesday at 4:30pm Eastern / 1:30pm Pacific / 20:30 UTC.
4. The CyberWire Daily Podcast: https://thecyberwire.com/podcasts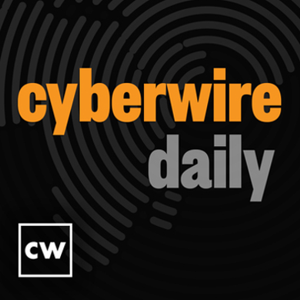 This is the daily cybersecurity news and analysis industry that leaders depend on. Published each weekday, the program includes interviews with a wide spectrum of experts from industry, academia, and research organizations all over the world.
5. 401 Access Denied: https://delinea.com/events/podcasts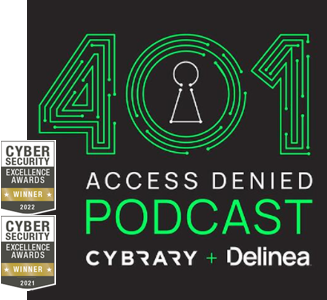 A bi-weekly podcast with Delinea's ethical hacker, Joseph Carson—yes, that's me—along with our special guests.
As the host of this podcast, I really enjoy the opportunity to talk with many terrific guests who generously share their vast experience, bring interesting stories, and update listeners on the latest security trends.
This is surely a must-listen podcast that will keep you entertained and provide valuable knowledge on how to reduce your cybersecurity risks.
Listen to a few of our recent podcast episodes—or subscribe now to keep up to date on new episodes, or catch up on older episodes:
6. Defense in Depth: https://cisoseries.com/introducing-defense-in-depth-podcast/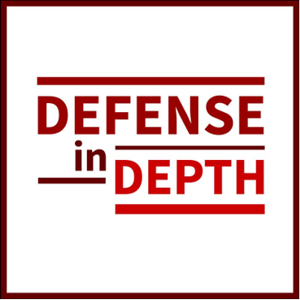 This show is co-hosted by David Spark (@dspark), the creator of CISO Series, and Allan Alford (@AllanAlfordinTX).
Each week they choose one controversial and popular cybersecurity debate and use the InfoSec community's insights to lead the discussion. I really like both David and Allan's thought leadership and direct views on important topics and questions that all CISOs need to hear.
7. Host Unknown: https://hostunknown.tv/

Host Unknown is the unholy alliance of the old, the new, and the rockstars of the infosec industry in an internet-based show that tries to care about issues in our industry. It regularly fails.
With presenters that have an inflated opinion of their own worth and a production team with a pathological dislike of them (or "meat puppets" as it often refers to them), it is with a combination of luck and utter lack of good judgment that a show is ever produced and released.
They even go further than podcasts and on occasion entertain us with some videos and music:
8. Human Factor Security: https://humanfactorsecurity.co.uk/category/the-human-factor/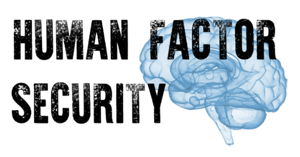 Jenny Radcliffe has delivered talks and training to audiences of all sizes from conferences of 1000s to intimate presentations for senior teams. She travels the world educating and entertaining audiences about social engineering and people-hacking and sharing her fascinating life story and experiences.
On Jenny's podcast, Human Factor Security, she interviews high-level security professionals and talks about the human side of cybersecurity.
9. Hacking Your Health Podcast: https://wehack.health/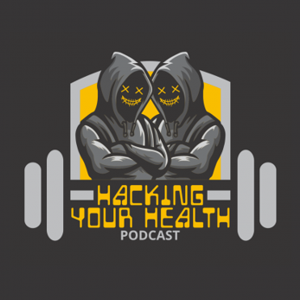 The Hacking Your Health podcast is a single-source, bullshit-free guide to understanding how to hack body, mind, business, and beyond.
Hosted by Ben Canning and David Kennedy, two individuals trying to help others focus on themselves, this is a weekly podcast. The hosts cover a vast array of topics to arm you with the right tools to make a permanent change in your life moving forward and for the better.
This podcast takes a bit of a different approach and is about hacking your health. In cybersecurity, life can be very stressful. Many people quickly burn out or get into poor health habits. Sometimes it's important to step away from the cybers and focus on yourself, which is why this is an essential podcast.
10. Hacker Valley Studio: https://hackervalley.com/show/hackervalley/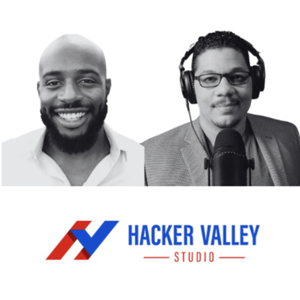 Ron Eddings and Chris Cochran from the Hacker Valley Studio podcast explore the human condition to inspire peak performance in cybersecurity. Join them on their quest to find inspirational stories and knowledge to elevate yourself and your communities.
I hope you find my list of the Top 10 Cybersecurity Podcasts helpful and that you start making time for yourself in your busy schedule. You might already be listening to some of these excellent podcasts, but I hope you also discover a new podcast that brings fun to your day and adds some valuable lessons and knowledge.
If a cybersecurity podcast you love is not on my list, please feel free to share it with me, @joe_carson