SOC 2 Certification: The Ticket to Data Security Success
Customer data protection is serious business—how do you know if an IT Security company has the policies and procedures in place to protect your customer data?

Enter the SOC 2 audit and certification. SOC 2, which stands for Service Organization Control, is a third-party certification that proves a company not only meets security regulatory requirements but also demonstrates robust risk management practices. Customers are increasingly concerned about how companies protect against data breaches and exposures—just one data incident and customers will jump ship to a competitor. Being SOC 2 certified is increasingly becoming a deal requirement for customers.

To remain SOC 2 compliant, companies must recertify annually. Delinea has recently become SOC 2 Type 2 recertified for products Secret Server Cloud, DevOps Secrets Vault, Privilege Manager Cloud, Privileged Behavior Analytics, Access Controller Suite, and Account Life Cycle Manager.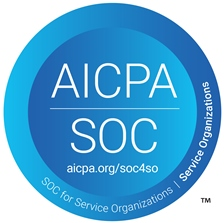 Ok, so Delinea is SOC 2 Type 2 recertified, that's excellent news for our customers—but what does it really mean?
SOC 2 Certification: The Trust Service Criteria
SOC 2 reports examine non-financial reporting controls based on the American Institute of Certified Public Accountants (AICPA)'s Trust Service Criteria (TSC), which are the 5 principles underpinning SOC 2 certification (and recertification). To become SOC 2 certified, organizations must include the Security Criterion, also known as the Common Criterion, as it is the minimum required criteria for all SOC 2 audits. Organizations can also report any other of the four TSC, however bringing an organization's systems and controls into compliance for a TSC, let alone multiple TSC, is a lengthy and costly process, so organizations are best engaging TSCs that are most within reach for the organization.
Let's look at each TSC:
Security: Also known as the Common Criteria, this criterion determines a service organization's systems ability to defend against unauthorized attacks and access.
Availability: This criterion evaluates system reliability, including disaster recovery and business continuity planning.
Processing Integrity: This criterion determines if a system performs as intended and without errors, delays, or other issues.
Confidentiality: This criterion deals with how confidential information is protected within the organization.
Privacy: This criterion evaluates how customer personally identifiable information is handled and protected.
Ok, so now you know what SOC 2 means. But there's more to it—Delinea is SOC 2 Type 2 recertified, so let's investigate what "Type 1" and "Type 2" mean.
SOC 2 Type 1 Vs SOC 2 Type 2
When companies get SOC 2 certified, there are two kinds of SOC 2 reports—Type 2 or Type 1. The Type 2 pathway focuses on how the organization's controls and processes function over a period of time, while the Type 1 pathway looks at the organization's processes and controls at a point in time. The SOC 2 Type 2 audit is more comprehensive and takes longer to conduct.

If Type Two certification is more of a burden to undertake, why do companies like Delinea go through with it every year?

The answer is two-fold:
The SOC 2 Type 2 audit conducted over a period of time helps organizations understand their existing security strengths, the sectors needing improvement, and how they can bolster their controls and processes further to improve data security.


Organizations with SOC 2 Type 2 certifications have a competitive edge, as customers know that these companies have and are continuously putting data security at the forefront and have the audit evidence to back up these claims.
SOC 2 modularity allows for organizations of all sizes and industries to be certified, whether Type 1 or Type 2, solely the Security Criteria, or a combination of TSCs.
What are SOC 2's Benefits for Companies?
It's becoming increasingly apparent that organizations cannot afford to ignore SOC 2 audits and certifications.
Here are some of the primary benefits of becoming SOC 2 certified:
Clients who are SOC 2 certified will often only work with SOC 2 certified vendors and partners.


The SOC 2 certification informs clients that the organization has robust data security processes and controls in place, a critical criterion for prospects.


Aside from identifying company security strengths and areas of improvement, SOC 2 audits show companies where processes and controls can be streamlined.


Last but certainly not least, SOC 2 shows companies precisely where and how they can improve their data security, which is key to preventing future breaches, ransomware attacks, and other data disasters.
Learn more about Delinea's industry-leading data security, or check out delinea.com.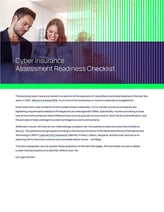 FREE CHECKLIST


Cyber incidents are growing and so are the requirements of cyber insurance providers
Prepare to answer the questions cyber insurance providers ask.