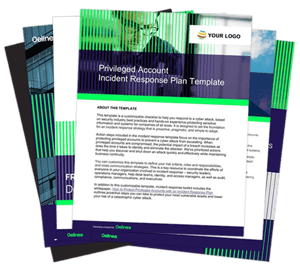 6-in-1 Toolkit for Ransomware Defense
Attacks on cloud resources and the software supply chain make securing DevOps a key strategy in the ransomware fight
Software supply chain security is a top priority in 2023 as organizations contend with an onslaught of ransomware attacks. Threat actors are developing more sophisticated ways to steal log-in credentials, take over user accounts, and elevate access. Cloud development and the increase in DevOps make organizations even more vulnerable to ransomware attacks.
If cyber criminals gain access to DevOps resources—repositories, pipelines, and dependencies—they can unleash malware designed to disrupt services, steal data, and build their fortune. High-profile attacks originating from a DevOps environment, such as Kaseya, in which attackers injected ransomware into a software update of a trusted IT solution, show how widespread the damage can be.
Don't skip security in the name of speed. Get everything you need to know to prepare, prevent, and contain ransomware in one place.
The Ransomware Defense Toolkit includes the following must-read content:
Stay up to date with the latest ransomware trends
Original research: State of Ransomware Report
Whitepaper: Ransomware on the Rise
Access Denied! podcast: Ransomware Rundown with Dan Lohrman
Assess your vulnerability to a ransomware attack
Free tool: The Least Privilege Discovery tool shows you which endpoints have local admin privileges that allow malware to download and execute, PLUS known malicious applications currently running on your machines.
Prevent mistakes that invite ransomware
Free tool: Newly updated, DevOps Secrets Vault eliminates the need for hardcoding credentials in software and storing them in online repositories, practices that allow attackers to gain access and inject ransomware.
Contain a ransomware attack from shutting down your business
Free template: Guidance to build an incident response plan that identifies and shuts down unauthorized access so you can block ransomware from harming your most valued resources.
Register to get it all for free!