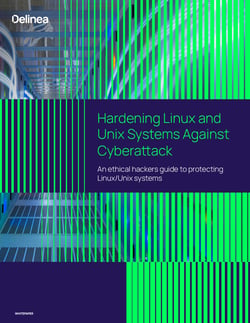 FREE WHITEPAPER
Hardening Linux and Unix Systems Against Cyberattack
Linux and Unix servers provide many opportunities to gain entry to IT environments and access sensitive information.
In this paper, you'll learn strategies and resources that ethical hackers use to identify vulnerabilities in Linux and Unix systems as they progress through each stage of a hack:
Pre-Engagement
Passive Recon
Active Recon on Linux and Unix
Linux Service Enumeration
Access Exploitation and the Initial Foothold
Privilege Escalation
Armed with this knowledge, you will be able to try your hand at an ethical hack to test your organization's defenses. Most importantly, you will also learn security strategies that block malicious hackers from implementing a successful cyberattack.