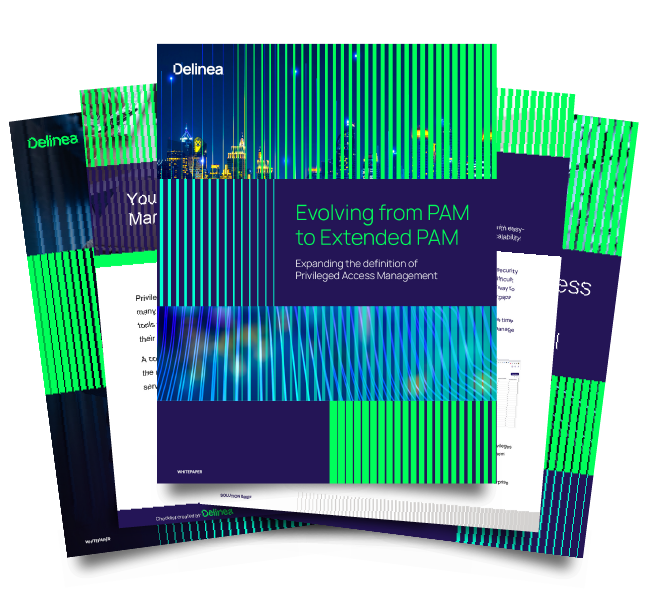 All-in-One Extended PAM Toolkit
The all-in-one Extended PAM Toolkit includes the following must-read content:
Whitepaper: Evolving from PAM to Extended PAM
Maturity Model: Privileged Access Management Maturity
Original Research: Global Survey of Cybersecurity Leaders
Free Tool: Privileged Access Management Checklist
Solution Sheet: Seamlessly Extend Privileged Access Management
In the new era of hybrid IT environments, cloud-based applications, and remote work, security and IT leaders struggle with countless identities, accounts, and users. When you're managing siloed systems and fragmented policies, it's easy to lose visibility and leave privileged accounts unprotected.
Extended Privileged Access Management redefines PAM to treat all users as privileged users and address complex IT environments. Rooted in the foundation of PAM, extended PAM ensures scalability by treating identity as the common thread for authentication.
You can join the shift to extended PAM with this new toolkit. You'll learn the differences between traditional and new-generation PAM, plus tips to easily integrate extended PAM into your workflow and organization.