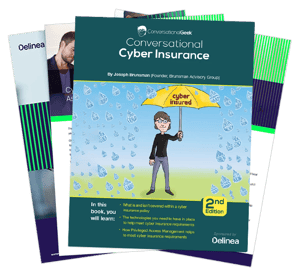 Cyber Insurance Readiness Toolkit
Get this set of research, guides, checklists, and free tools to help you get the most appropriate cyber insurance policy at a justifiable cost.
Almost 70% of organizations are currently investing in insurance and just under 20% are considering cyber insurance to improve their cyber resilience. If you aren't already in the process of getting cyber insurance, you should expect a call from your leadership, asking you to get going.
After several tumultuous years, the cyber insurance safety net is in question. The insurance sector is making it more difficult for companies to get coverage. To contain risk, insurers are mandating that policy holders have core cybersecurity tools and practices in place, including Privileged Access Management (PAM).
That's why it's so important that you prepare for the questions cyber insurance providers are sure to ask. This toolkit will help you get your PAM program in place so you can obtain appropriate coverage at a justifiable cost.
The Cyber Insurance Readiness Toolkit includes:
Conversational Cyber Insurance
Cyber Insurance Survey Results from 300 IT Decision-Makers
Cyber Insurance Survey Infographic
Cyber Insurance Readiness Checklist
Enhanced Cybersecurity Insurance Requirements
Privileged Account Discovery Tool for Windows