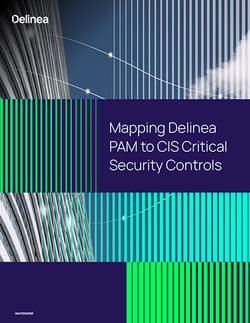 Mapping Delinea PAM to CIS Critical Security Controls
The Problem:
Not all compliance mandates include clear or easy-to-follow advice on how to protect your critical systems and meet regulatory requirements.
The Solution:
To help, the Center for Internet Security (CIS)'s framework of Critical Security Controls (CSC) gives you a standardized way to assess your current cybersecurity posture and guidelines to prioritize your cybersecurity initiatives and investments. These Controls cover major areas of cybersecurity, including safeguards for privileged accounts and access to workstations and servers
The Guide:
This guide shows you how Delinea Privileged Access Management helps you align with Critical Security Controls so you can save time planning and improve your compliance and security posture.
Checklist matrix gives you an at-a-glance view of all Critical Security Controls
Detailed explanations show you how Delinea PAM addresses CSC requirements for a best-in-class security program.

The Center for Internet Security, Inc .(CIS) is a community-driven nonprofit responsible for the CIS Controls® and CIS Benchmarks™, globally recognized best practices for securing IT systems and data. The CIS mission is to make the connected world a safer place by developing, validating, and promoting timely best practice solutions that help people, businesses, and governments protect themselves against pervasive cyber threats.