PRIVILEGE MANAGER FEATURES
Local Security
Manage local endpoint security with precision, and deploy a policy-driven Least Privilege posture
Local admin rights management
Local user account & group management
Automated password rotation
Local Admin Rights Removal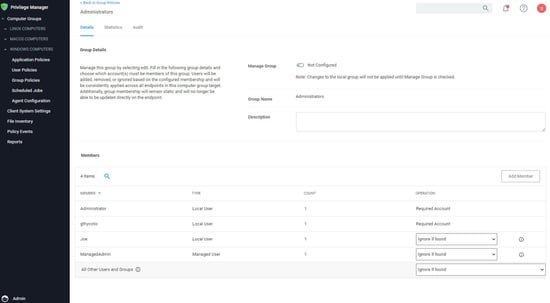 Privilege Manager can automatically revoke all local administrative privileges on endpoints so you can adhere to a least privilege policy. With application-level privilege elevation, user-level privileges are not required and people can still access all the systems they need.
Start a Free 30-Day Trial of Privilege Manager
Local User Account Management
You can manage all local users on all endpoints across your organization, including the automatic rotation of local user password(s), all from a central console.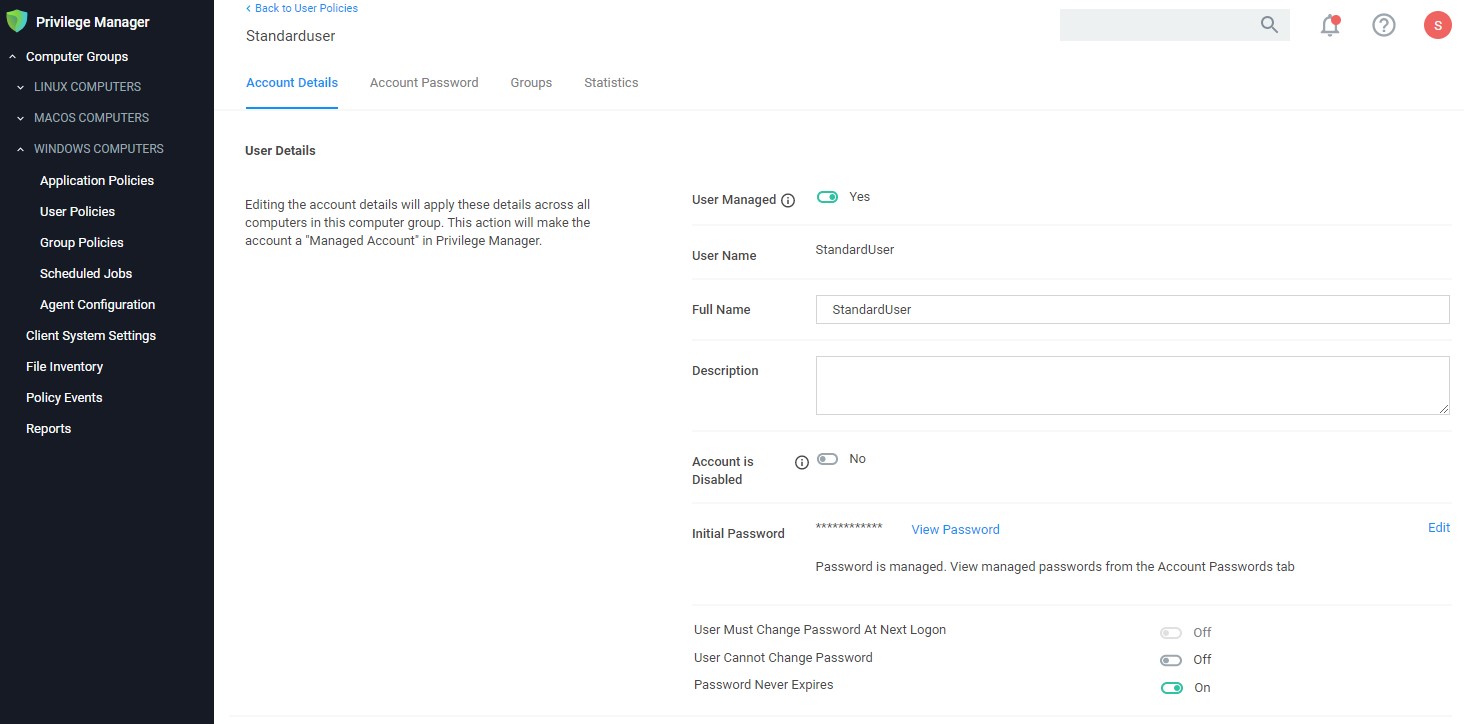 Define Local Group Membership
Review and manage local groups, including Group membership. This powerful capability prevents Group membership changes from being made on an endpoint, as all changes must be made via the Privilege Manager console.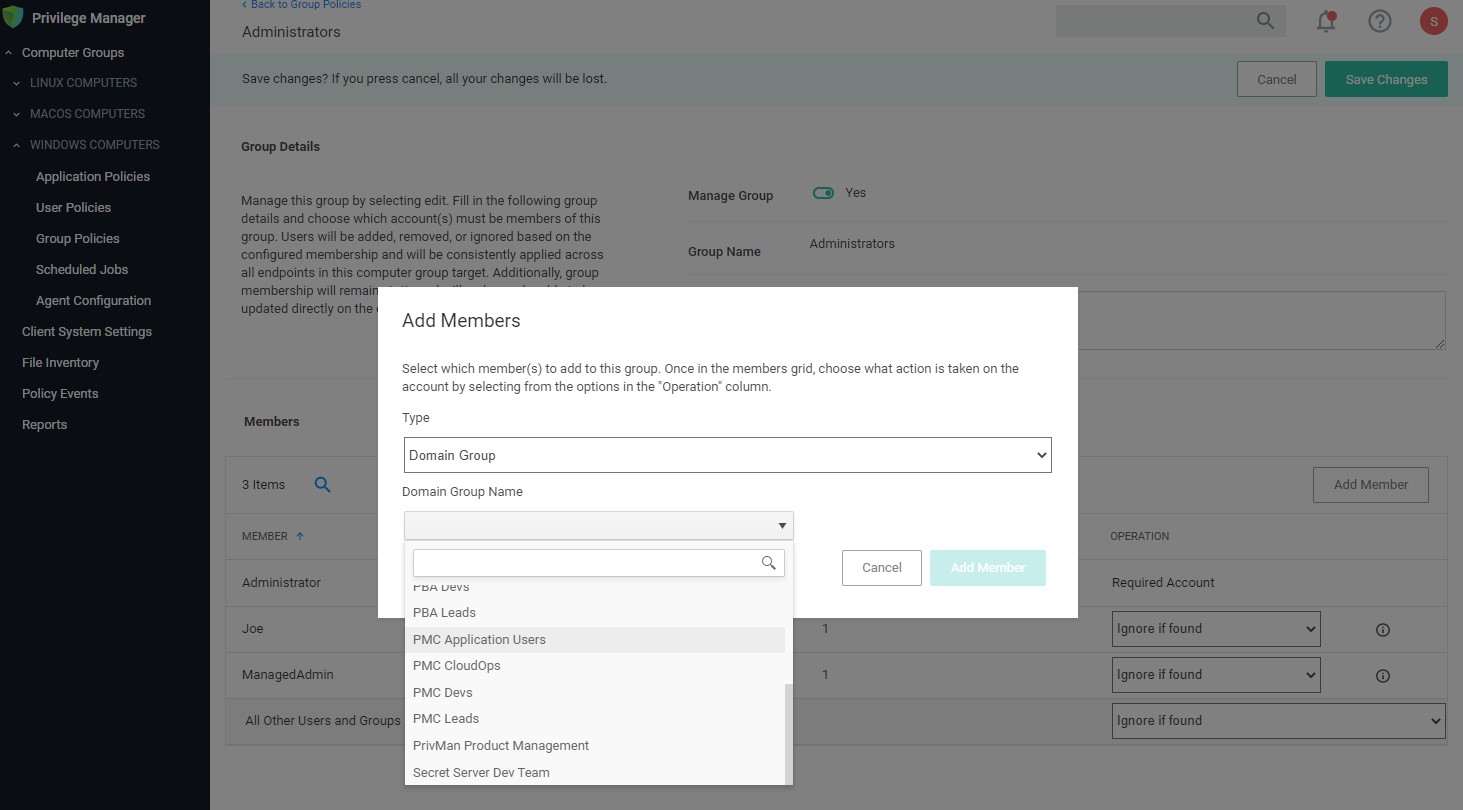 Automated Local Account Password
Rotate local account passwords on endpoints based on a pre-defined, fully customizable schedule, ensuring that password best practices are followed.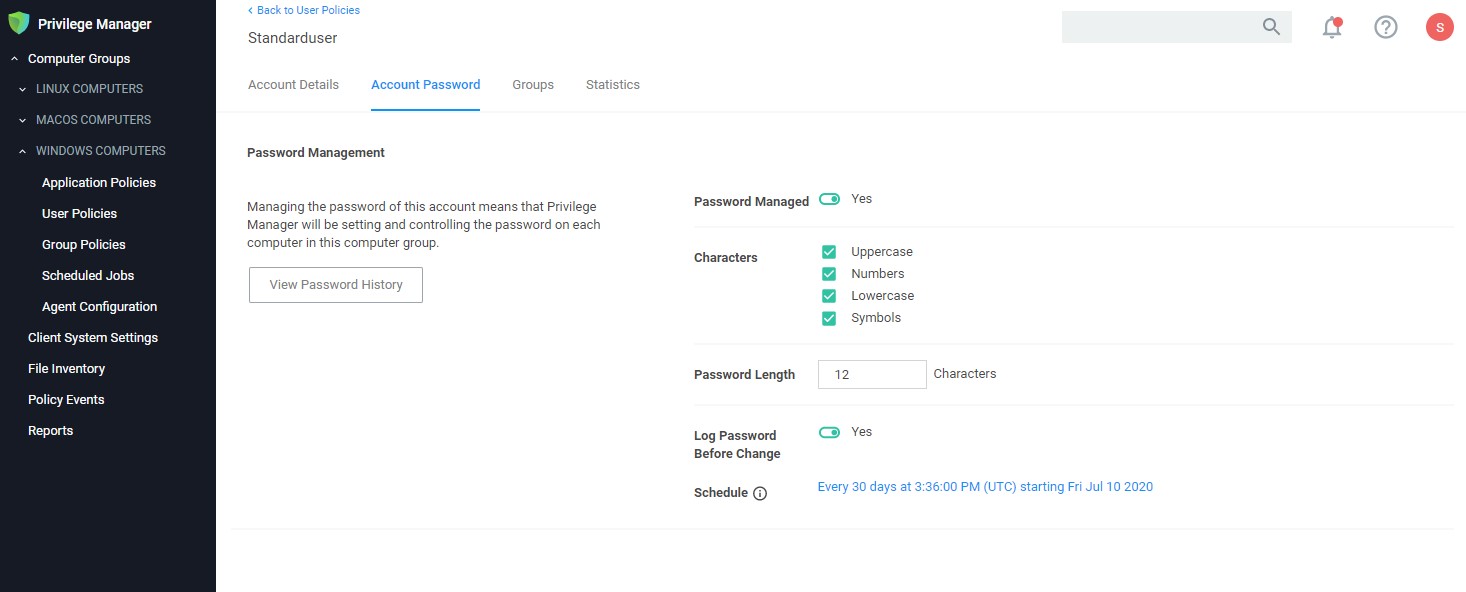 See these Privilege Manager features in action
Privilege Manager can automatically enforce your least privilege security posture through application control.
WATCH THE DEMO!