DATABASE SECURITY
Database Access Controller
Protect your organization's most sensitive information by controlling web access to databases.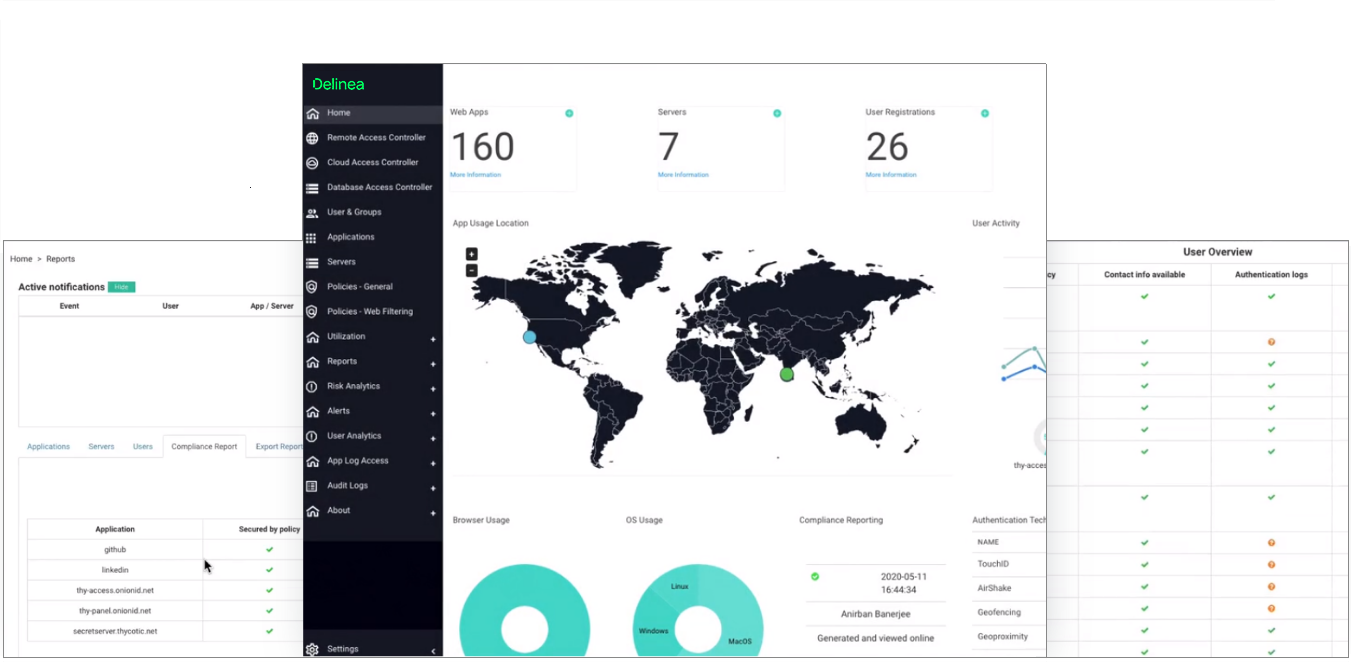 Why

Database Access Controller

for secure databases?
Delinea's Database Access Controller enables enterprises to adopt modern cloud databases from AWS, Google, Azure, Oracle, Redis, and others while still enforcing appropriate access levels, multi-factor authentication, complete reporting, and auditing workflows.
Protect sensitive information
Proxy connections through a centralized portal and restrict direct database access.
Control access
Protect databases with layered authentication, authorization, and granular role-based access controls.
Report and audit
Provides time-based access, auditable logs and reports, generate alerts and notifications.
Manage authentication, authorization, and auditing across all databases
Gain granular access control to databases, such as Oracle, MySQL, PostgreSQL, MariaDB, MongoDB, Redis, AWS RDS, Google DB, whether on-premise or in the cloud. See who is accessing databases and govern their database access using capabilities such as multi-factor authentication (MFA) and logging activities for tighter database security.
See how you can protect sensitive access to your databases.
Secure Access
Secure database access to protect your most valuable information
Manage Privileged Users
Monitor and manage privileged users and improve productivity
Verify Identities
Verify identities for tighter database security
Layer MFA
Layer MFA on connections to the database
Reporting and Compliance
Audit database access to ensure compliance
Why is controlling access to databases such a critical priority?
Databases are an essential resource for organizations and contain valuable and sensitive information that needs to be protected. Monitoring and controlling access to databases is a critical priority for security teams primarily because of this sensitive information. Privileged access, in particular, should require multi-factor authentication, and sessions should be monitored, recorded, and regularly reviewed.