Thycotic Releases Privileged Access Management Capabilities for Mobile Business Users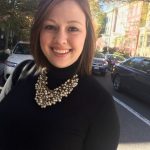 Washington, D.C., September 8, 2020 — Thycotic, a provider of Privileged Access Management (PAM) solutions for more than 10,000 organizations worldwide, including 25 of the Fortune 100, today announced enhanced mobile capabilities for its award-winning PAM solution, Secret Server. Secret Server customers can now extend comprehensive Privileged Access Management to mobile devices to keep remote teams productive and secure.
More than half of business users use their personal mobile devices to access work-related items, according to research from the Ponemon Institute. As much of the workforce continues to work from home due to COVID-19, mobile access is essential to maintaining business continuity. Thycotic's newly released native apps for iPhone and Android allow business users to access privileged credentials and use those credentials to log in to services and applications from their mobile devices. Sensitive systems and data stay secure and productivity is never interrupted by bottlenecks.
"Business users aren't sitting at their desk and don't always have their laptops in front of them. But they need seamless access to tools and information," says Jai Dargan, Thycotic Vice President of Product Management. "Now, they can have on-the-go access from their mobile devices without compromising the industrial-grade security of enterprise PAM."
Users authenticate to a Secret Server instance (on-premise or cloud) via their mobile device using the built-in password management features. When users are logged in with their own account, they can navigate Secret Server's folder structure to access their secrets. Secret Server mobile apps can be installed and configured in minutes. An intuitive UX, appealing UI, and a simple onboarding process ensure quick adoption, so companies can bolster their security posture and improve their ROI.
Secret Server customers can access mobile applications from the Apple Store and Google Marketplace.