Thycotic Announces Expanded Availability of Cloud PAM Solutions in Canada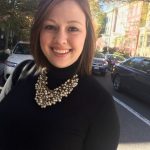 WASHINGTON, DC. — March 10, 2020 — Thycotic, provider of Privileged Access Management (PAM) solutions to more than 10,000 organizations, including 25 of the Fortune 100, today announced the availability of its cloud-native PAM solutions delivered via its new local data center in Canada.
Thycotic is experiencing explosive growth in its cloud business, with 405 percent growth in 2019 driven by 350+ new cloud customers. The demand for cloud-based PAM solutions delivered via regional data centers is being driven in part by the need to meet regulatory compliance requirements for locally hosted data. For example, Canadian customers often require that Canadian and provincial "in-country only" privacy laws for data security are strictly followed. The new Canadian data center will meet the rapidly growing demand for PAM solutions in this key region.
"We continue to see strong demand and rapid adoption of cloud-based security solutions," said Jai Dargan, VP of Product Management at Thycotic. "We are committed to empowering companies in all geographies with comprehensive, cloud-based privilege security and helping them minimize costs and management time. These new data centers demonstrate that commitment."
Thycotic's cloud-based solutions are delivered on Microsoft Azure Cloud Services for maximum security, availability, and redundancy. The Canadian data center joins existing data centers in the U.S., Europe, Singapore, and Australia.