Centrify Receives Patent in Privileged Identity Management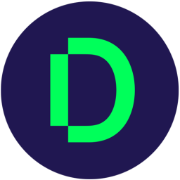 Santa Clara, CA — Centrify, the leader in securing enterprise identities against cyberthreats, today announced it has been awarded patent #9,378,391 from the United States Patent and Trademark Office.
The patented technology provides Centrify Privileged Identity Management (PIM) with the method and apparatus for creating switchable desktops with separate authorizations.
About Centrify
Centrify is the leader in securing enterprise identities against cyberthreats that target today's hybrid IT environment of cloud, mobile and on-premises. The Centrify Identity Platform protects against the leading point of attack used in data breaches — compromised credentials — by securing an enterprise's internal and external users as well as its privileged accounts. Centrify delivers stronger security, continuous compliance and enhanced user productivity through single sign-on, multi-factor authentication, mobile and Mac management, privileged access security and session monitoring. Centrify is trusted by over 5000 customers, including more than half of the Fortune 50.
###
Centrify is a registered trademark and Centrify Server Suite, Centrify Privilege Service and Centrify Identity Service are trademarks of Centrify Corporation in the United States and other countries. All other trademarks are the property of their respective owners.