Centrify's New Hyper-Scalable Privileged Access Service Revolutionizes Customer-Managed PAM Deployments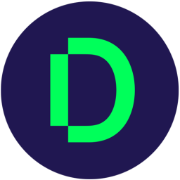 SANTA CLARA, Calif. ― July 23, 2020 ― Centrify, a leading provider of Identity-Centric Privileged Access Management (PAM) solutions, today announced the immediate availability of Centrify Hyper-Scalable Privileged Access Service (PAS), broadening its deployment options for the Centrify Privileged Access Service and underlying Centrify Platform. This new deployment architecture for customer-managed environments revolutionizes the traditional approach by offering a "shared-nothing" architecture with all the benefits of Software-as-a-Service (SaaS), such as high availability, unlimited horizontal scale-out, and zero downtime upgrades, while still fully owned, operated, configured, and privately managed by the customer.
"Enterprises need to have the entire landscape of deployment options at their disposal, including public, private, and hybrid clouds, as well as on-premise options," said Jeremy Stieglitz, Vice President of Product Management at Centrify. "We pioneered cloud-native PAM-as-a-Service with Centrify Privileged Access Service many years ago, providing customers with the same code packaged for deployment on virtual machines and in private clouds. Our commitment to increasing the velocity, scale, and availability of customer-managed environments ultimately led our engineers to create Centrify Hyper-Scalable PAS, which uses cloud-first technology to allow for unprecedented scalability, ease of deployment, and availability."
The new Centrify Hyper-Scalable Privileged Access Service expands on Centrify's broad range of existing Software-as-a-Service and Customer-Managed Software deployment options, bringing world-class, low-code services to customer-managed deployments, yielding the following benefits:
Ease of Deployment

Fully automatable installation via Microsoft® Powershell® scripts for easy up and downscaling

Zero downtime upgrades

Easy provisioning and management of cluster resources

Ease of Use

Consolidated diagnostic logging

A built-in health check that provides insights into web nodes, plus their database connections, relays, and cache status, alleviating the need for application load balancers

High Availability

Active-active, or even multi-active-active web, background, and TCP relay nodes

Customer-managed round-robin load balancing without encrypting SSL traffic

Customer-managed PostgreSQL for high availability and disaster recovery

High Scalability

Cloud-first technology honed from the Centrify SaaS offering for web-tiering, job scheduler, caching, and more

Customer-managed Redis in-memory caching

Infinite horizontal scale-out
"IT staff tasked with operating customer-managed environments are focused on how systems and software run, not on how they are built," added Stieglitz. "Early customers have stated that Centrify Hyper-Scalable PAS is exactly what they're looking for when it comes to ease of deployment and use. Its cloud-like scalability and high availability will free up significant time and bandwidth for IT operations to work on innovations and business-critical needs."
Learn more about the Centrify Privileged Access Service and its flexible deployment options, visit https://www.centrify.com/pam/privileged-access-service/deployment-options/.
About Centrify
Centrify is redefining the legacy approach to Privileged Access Management by delivering multi-cloud-architected Identity-Centric PAM to enable digital transformation at scale. Centrify Identity-Centric PAM establishes trust, and then grants least privilege access just-in-time based on verifying who is requesting access, the context of the request, and the risk of the access environment. Centrify centralizes and orchestrates fragmented identities, improves audit and compliance visibility, and reduces risk, complexity, and costs for the modern, hybrid enterprise. Over half of the Fortune 100, the world's largest financial institutions, intelligence agencies, and critical infrastructure companies, all trust Centrify to stop the leading cause of breaches – privileged credential abuse.
®Centrify is a registered trademark of Centrify Corporation in the United States and other countries. All other trademarks are the property of their respective owners.