Centrify Awarded Patent in Identity and Access Management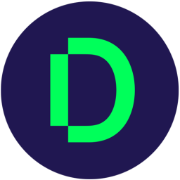 SUNNYVALE, Calif. — Centrify Corporation, the leader in Unified Identity Services across data center, cloud, and mobile, today announced it has been awarded patent #8,321,523 from the United States Patent and Trademark Office.
The patented technology provides the Centrify Suite 2012 security and compliance solution with key capabilities in co-existing and migrating legacy identity stores into Microsoft Active Directory.
About Centrify
Centrify provides Unified Identity Services across the data center, cloud, and mobile that results in one single login for users and one unified identity infrastructure for IT. Centrify's solutions reduce costs and increase agility and security by leveraging an organization's existing identity infrastructure to enable centralized authentication, access control, privilege management, policy enforcement, and compliance. Centrify customers typically reduce their costs associated with identity lifecycle management and compliance by more than 50 percent. With more than 4,500 customers worldwide, including 40 percent of the Fortune 50 and more than 60 Federal agencies, Centrify is deployed on more than one million server, application, and mobile device resources on-premise and in the cloud. For more information about Centrify and its solutions, call (408) 542-7500, or visit http://www.centrify.com/.
Centrify, DirectAudit, DirectControl, and DirectSecure are registered trademarks and DirectAuthorize and DirectManage are trademarks of Centrify Corporation in the United States and other countries.