Centrify Announces "Secure the Vote 2020"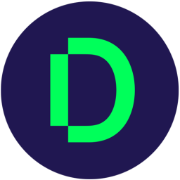 Santa Clara, CA ― December 4, 2019 ― Centrify, a leading provider of cloud-ready Zero Trust Privilege to secure modern enterprises, today announced a new nationwide initiative to secure privileged access to infrastructure and resources used by state and county Election Boards: Secure the Vote 2020.
"We know that every state Election Board was targeted by cyber-attackers in 2016, with almost half of states successfully breached, and it's safe to assume that the cyber criminals will be even more aggressive in 2020," said Tim Steinkopf, CEO of Centrify. "To secure the integrity of the election requires that access to systems such as voter registration servers and voter roll databases is controlled with Zero Trust, which mandates a "never trust, always verify, enforce least privilege" approach. That's why we are making our Zero Trust Privilege solutions available at a discounted rate: to stop the breach and protect access to voter information."
Visit www.SecureThe.Vote to Learn More
Election Boards have become prime targets for cyber-attackers because of the sensitive information they have about the electorate. Not only do election officials have to worry about the integrity of voting machines and election systems, but also are mandated to protect the voter registration databases they maintain under the Help America Vote Act (HAVA) of 2002. Election boards frequently hold names, addresses, partial Social Security numbers, dates of birth, driver's license numbers, and a variety of other personal information that can be leveraged by hackers for financial gain. This sensitive information can also be used to impersonate voters, including to create fraudulent social media accounts that can be used to influence the election.
Administrative access to the systems that hold this sensitive data should be privileged, and limited to only a few individuals. 80% of data breaches involve privileged access abuse, according to Forrester1, so Election Boards and election officials should adopt a "least privilege" approach to control access. By adopting an identity-centric approach to Privileged Access Management (PAM) based on Zero Trust, they can minimize the attack surface, improve audit and compliance visibility, and reduce risk, complexity, and costs.
"Cyber-attackers no longer 'hack' in – they log in using weak, stolen, or compromised credentials. The same weaknesses we see in the private sector are likely just as prevalent – if not more so – with Election Boards. All it takes is one compromised credential to impact millions: millions of voters, millions of dollars, and potentially millions of votes," Steinkopf continued.
DETAILS ABOUT THE CENTRIFY "SECURE THE VOTE 2020" OFFER FOR ELECTION BOARDS
50% off* a perpetual license OR 50% off the first year of a subscription to Centrify Zero Trust Privilege Services for state, county, and city Election Boards.
Access to any/all of the following Centrify solutions:

Centrify Privileged Access Service – Allows agencies to establish the core privileged access controls across their growing attack surface.
Centrify Authentication Service – Provides agencies with the needed capabilities to reduce their attack surface by consolidating identities and eliminating local accounts as much as possible.
Centrify Privilege Elevation Service – Empowers agencies to implement privilege elevation controls as well as workflow for just-enough, just-in-time privileged access.
Centrify Audit and Monitoring Service – This allows agencies to fulfill their compliance mandates through auditing and reporting as well as shut down any dangerous workarounds by putting host-based monitoring in place.
Centrify has an extensive history of assisting Federal, State, and Local Government agencies. Centrify delivers Zero Trust Privilege solutions, empowering hundreds of agencies worldwide to secure their access to critical infrastructure while significantly reducing the possibility of access by bad actors.
* Save 50% on Centrify's Manufacturer's Suggested Retail Price (MSRP) of Centrify Privileged Access Services, Centrify Authentication Services, Centrify Privilege Elevation Service, and Centrify Audit and Monitoring Services when subscribing to a 1-year term Centrify subscription or procuring perpetual licenses. Qualifying subscribers and purchasers are all US-based election boards, including, but not limited to Secretary of State, State Election Boards, County Election Boards, and City Election Boards. Discount does not include professional services or other services (ex. training). Discount is not applicable to other agencies or government entities. Offer expires December 31, 2020.
1 Forrester, "The Forrester Wave™: Privileged Identity Management, Q4 2018," November 14, 2018.
About Centrify
Centrify is redefining the legacy approach to Privileged Access Management by delivering cloud-ready Zero Trust Privilege to secure modern enterprise attack surfaces. Centrify Zero Trust Privilege helps customers grant least privilege access based on verifying who is requesting access, the context of the request, and the risk of the access environment. By implementing least privilege access, Centrify minimizes the attack surface, improves audit and compliance visibility, and reduces risk, complexity and costs for the modern, hybrid enterprise. Over half of the Fortune 100, the world's largest financial institutions, intelligence agencies, and critical infrastructure companies, all trust Centrify to stop the leading cause of breaches – privileged credential abuse.
Centrify is a registered trademark of Centrify Corporation in the United States and other countries. All other trademarks are the property of their respective owners.