70% of UK businesses implement multi-factor authentication to secure remote workers during COVID-19 crisis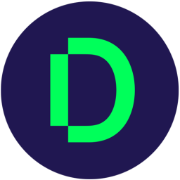 LONDON ― May 6, 2020 ― Over two-thirds (70%) of British businesses are using multi-factor authentication (MFA) and a virtual private network (VPN) to manage the security risks posed by the increase of remote working during the Coronavirus pandemic. This is according to official polling released by Centrify, a leading provider of Identity-Centric Privileged Access Management solutions, into how companies are adapting to the COVID-19 crisis.
Multi-factor authentication is an authentication method in which a computer user is granted access only after successfully presenting two or more known identity confirmations (such as a password and a code texted to their known phone number, a hardware key, and biometric confirmation like a fingerprint scan, etc.). A VPN, on the other hand, extends a private network across a public network, allowing internet users to protect their location and stay anonymous.
The data, collected by independent polling company Censuswide on behalf of Centrify, was obtained via a survey of 200 senior business decision-makers in large and medium-sized UK companies. 46% of those surveyed have already noted an increase in phishing attacks since implementing a policy of widespread remote working.
Despite recognizing a need for more cybersecurity vigilance in the face of increased opportunistic threats, the poll also revealed that 43% of individuals believe the increased cybersecurity protocols for remote workers will have a negative impact on workplace productivity. Similarly, almost half of the individuals (49%) preferred to remove extra authentication steps for basic apps and data in the workplace, as they felt it adds unnecessary time to procedures.
As a potential alternative or middle ground, 60% of business decision-makers support biometric data – such as fingerprint or facial recognition identification factors supported by the FIDO2 specification for passwordless authentication – as a suitable replacement to more time-intensive multi-factor authentication to increase productivity. Furthermore, two-thirds (66%) agree that they would feel more secure using a fingerprint or facial recognition ID as opposed to a traditional password.
"It's clear that businesses recognize the risks posed by increased remote working during this difficult time, with the majority opting for multi-factor authentication solutions to verify every user and protect company data. What's troubling is the other 30% who are not using MFA, which is a security best practice," said Andy Heather, VP at Centrify. "Every organization wants to ensure productivity for remote workers, but it cannot come at the expense of proper security. They need to weigh the risks they are facing with these heightened threats very carefully and take any and all measures available to ensure access is granted only to authentic users."
"This is particularly important for privileged access by IT administrators, many of whom are outsourced third-parties with broad entitlements and less restrictive controls. It's worth requiring the extra few seconds for these users to properly authenticate their identities. As our polling data indicates, many organizations are looking at more modern factors of authentication such as biometrics that can both increase security and productivity," Heather continued.
For more information about secure remote access for IT administrators, including Centrify's offering on the AWS Marketplace for free use on up to 50 systems, visit https://www.centrify.com/trial-center/centrify-free-tier-secure-remote-access/.
About Centrify
Centrify is redefining the legacy approach to Privileged Access Management by delivering multi-cloud-architected Identity-Centric PAM to enable digital transformation at scale. Centrify Identity-Centric PAM establishes a root of trust and then grants least privilege access just-in-time based on verifying who is requesting access, the context of the request, and the risk of the access environment. Centrify centralizes and orchestrates fragmented identities, improves audit and compliance visibility, and reduces risk, complexity, and costs for the modern, hybrid enterprise. Over half of the Fortune 100, the world's largest financial institutions, intelligence agencies, and critical infrastructure companies, all trust Centrify to stop the leading cause of breaches – privileged credential abuse.
®Centrify is a registered trademark of Centrify Corporation in the United States and other countries. All other trademarks are the property of their respective owners.