Secret Server Stops Stolen Credentials in Their Tracks
Balancing security with productivity is all about making contextual, risk-based decisions. The one-size-fits-all approach to secrets management isn't working because not all secrets are equal. Secrets that are high risk—those that provide access to your most sensitive, business-critical systems—need more robust protection. 
Secret Server takes a granular approach with strategic access controls to avoid unnecessary and cumbersome workflows. You can now add an additional layer of MFA on individual secrets. That way, even if cyber criminals have stolen credentials, you can stop their progress along the attack chain. Answer the old question, "How can I keep my privileged accounts secure?" with a very strategic, modern approach.
With 86% of breaches attributed to stolen credentials and 74% of all breaches attributed to human error, IT and security teams are at a disadvantage. Wouldn't it be nice to know you can stop bad actors even if they used the proper credentials to get in? Of course!
Join us to learn how Secret Server is changing the expectation for managing privileged credentials to include surgical precision based on the level of risk. You'll learn how to determine which secrets should require additional protections and when to add them so that you have ultimate control. Even if credentials are stolen, your users can continue to do their jobs with as little friction and MFA fatigue as possible.   
Who should attend this webinar?   
IT operations: systems administrators,

help desk

t

eams,

i

nfrastructure

m

anagement,

w

orkstation

m

anagement

, etc.

Compliance and audit teams

Cyber insurance providers

Incident response and risk management directors

CISO, CIO, CFO, CEO, and executive leadership

Secret Server

c

ustomers

Delinea customers

IT

s

ecurity

PAM experts
Get answers to these important questions:   
What is MFA on secret

s

,

and how does it work?

 

How does Secret Server increase productivity even with layers of security? 

How does layered security

contain

a cyber breach?

 

Why is it important to scale PAM?
What will I learn?
How Secret Server MFA works at login and the Secret level 

How Secret Server improves visibility and oversight  

How Secret Server reduces your attack surface by reducing privilege sprawl 

PAM functionality you will need to obtain and renew cyber insurance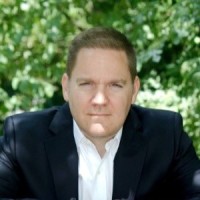 Justin Harris
Justin Harris is a 20+ year technology veteran with a wide range of vertical industry exposure and a knack for understanding how market trends introduce market needs. As Director of Product at Delinea, he leads the Vault portfolio of products such as Secret Server and DevOps Secrets Vault. Justin's area of expertise includes bringing secure SaaS platforms to market, cloud-native design, product evangelism, and unified communication.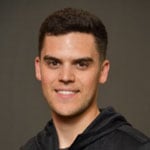 Theo Walker
Theo Walker is a product manager on the Secret Server team focusing on the adoption and integration of Secret Server in the Delinea Platform.