RSA Conference 2023 – What to expect and what not to miss
The RSA Conference is one of the most significant events in the cybersecurity industry, offering attendees access to some of the latest and most innovative cybersecurity technologies, solutions, and best practices. This year's conference, which takes place in April, promises to be an exciting event with a wealth of informative sessions from top industry leaders.
If you're attending the RSA Conference this year, you'll want to make sure you get the most out of your experience by attending the top sessions. With so many amazing speakers and sessions during the RSA Conference, here are the five sessions that should be on your agenda and are not to be missed.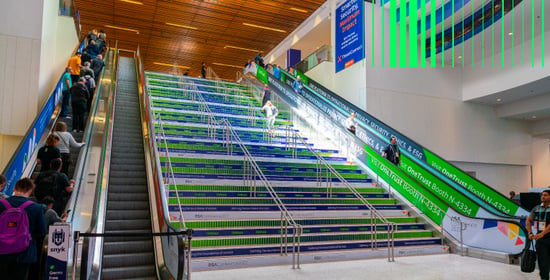 My top 5 RSA sessions you shouldn't miss
1. "The Next 50 Years" with Dr. Michio Kaku. I have seen the awesome Dr. Michio Kaku speak multiple times and his scientific ideas are amazing.
Tuesday, Apr. 25, 2023 - 4:00 PM - 4:30 PM PT
Buckle up! We've reached warp speed with advances in science shaping revolutionary developments in AI, starships, brain-machine interface, and beyond. Renowned theoretical physicist and futurist Dr. Michio Kaku will provide a fun—and at times mind-blowing glimpse into a future where Sci-Fi becomes non-fiction and . . . we all know kung fu. ~ RSA Conference website
2. "Real World Stories of Incident Response and Threat Intelligence". What an amazing panel of talented and amazing leaders in cybersecurity. Learning from real-world incidents and intelligence helps us learn and identify what we can do to reduce the risks in the future.
Participants: Lily Hay Newman, Lesley Carhart, Katie Nickels and Wendi Whitmore
Wednesday, Apr. 26, 2023 - 9:40 AM - 10:30 AM PT
Incident responders and threat intelligence analysts will pit their skills directly against threat actors for control of networks. In this session, three leading figures in the incident response and threat intelligence industry share their experiences from responding to incidents in the last 12 months. ~ RSA Conference website
3. "Stranger Together: Becoming Monty Python" with Eric Idle. If you're a fan of Monty Python (which I have been for many years), then this session is definitely not to be missed. Cybersecurity is a bit of a scary place and sometimes we need to bring some fun into the industry. It's great to see a session with comedy at RSA.
Wednesday, Apr. 26, 2023 - 11:30 AM - 11:55 AM PT
This not-to-be-missed keynote promises both laughter and tears. Get up-close-and-personal as legend Eric Idle shares his insights of how teamwork helped five British writers and an American cartoonist conquer the world of comedy, and how "Always Look on the Bright Side of Life" became a philosophy and a hit song that helped Eric survive Show Business, COVID, Cancer, and Crucifixion. ~ RSA Conference website
4. "The Hugh Thompson Show: Quantum Edition" with another talented and great panel lineup. If you are a "Back to the Future" fan then you won't want to miss this session. Participants: Hugh Thompson, Shohini Ghose, Paul Kocher, and of course Christopher Lloyd
Thursday, Apr. 27, 2023 - 3:15 PM - 4:00 PM PT
Partially dead cats? Entanglement? Multiverse? Everything everywhere all at once. Pop culture's fascination with quantum has created a magical—and sometimes scary!—exploration of this breakthrough science. Join real quantum computing and cryptography experts, and then welcome to the stage the most celebrated Hollywood quantum scientist of them all, Doc Brown. Great Scott! Quantum has arrived. ~ RSA Conference website
5. "Want to Play a Game? Get Your Game On with Hacking Gamification", starring yours truly, me, Joseph Carson. If you want to learn how to up your skills with gamification then this session is for you.
Wednesday, Apr. 26, 2023 - 8:30 AM - 9:20 AM PT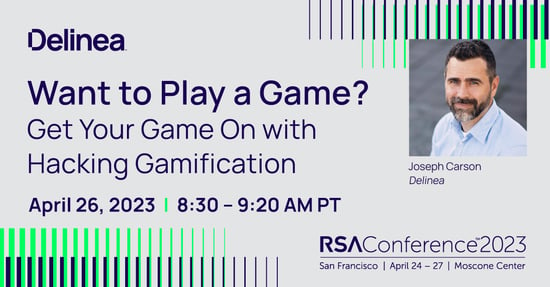 Staying up to date and learning hacking techniques is one of the best ways to know how to defend the organization from cyberthreats. Hacking gamification is on the rise to help keep security professionals up to date on the latest exploits and vulnerabilities. This session will help attendees get started with hacking gamification to strengthen their security team. So, come ready to play a game!
How to get the most out of RSA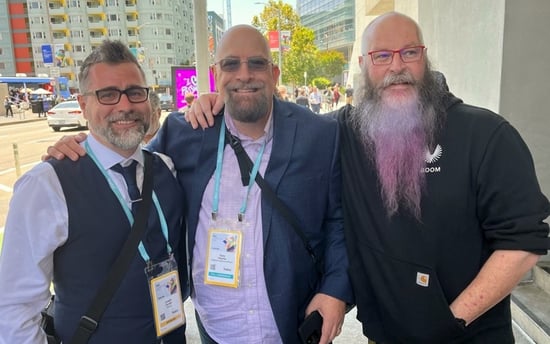 Me, Gary Hayslip, and Chris Roberts at RSA 2022.
RSA is an amazing opportunity to catch up with friends, share fun stories, and learn from each other.
If you're attending the RSA Conference, there are a few tips to keep in mind to get the most out of your experience:
Plan your schedule in advance: With so many sessions to choose from, it's essential to plan your schedule in advance. Make sure to prioritize the sessions that are most relevant to your interests and needs.


Network with peers: The RSA Conference is an excellent opportunity to meet and connect with other cybersecurity professionals. Attend social events, visit the exhibit hall, and engage in conversations with other attendees.


Stay up-to-date on the latest trends: Cybersecurity is a fast-moving industry, and it's essential to stay up-to-date on the latest trends and technologies. Attend sessions and workshops that explore emerging cybersecurity issues and solutions.


Take breaks: With so much to see and do at the RSA Conference, it's easy to get overwhelmed. Make sure to take breaks throughout the day to rest, recharge, and reflect on what you've learned.
Where to Find Delinea at RSA
Delinea booth #S1227
Giveaway: Try your luck on our slot machines where you can win amazing swag plus a chance to win a custom Honda Africa Twin Motorcycle!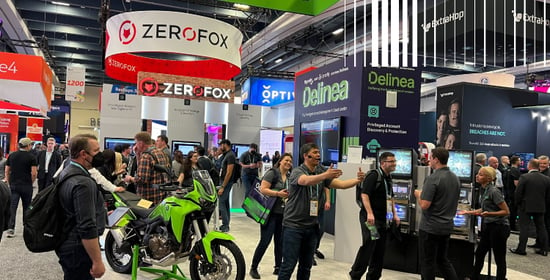 Free expo pass using the link and code below:
Registration link: https://path.rsaconference.com/flow/rsac/us23/us23regdefault/login
Code: 54SDELINEXP
Full conference pass, we have a $150 discount code off the full pass:
Registration link: https://path.rsaconference.com/flow/rsac/us23/us23regdefault/login
Code: 52FCDDELINE


Hear Delinea at these two sessions as well!
Title: Risks of Identity-Based Cyber-Attacks with Discover Financial Services
Speaker: Joe Carson, Delinea and Stephen Washington, Discover Financial
Date and Time: Tuesday, April 25th at 10:20 AM
Abstract: When identities are compromised, attackers can abuse them further with recon to find vulnerabilities, privilege escalation, lateral moves, and data theft. This fireside chat with Stephen Washington, Director of IAM at Discover Financial Services, will focus on identity attacks and the risks from techniques like phishing, weak passwords, password reuse, brute force, and supply chain vulnerabilities.
Title: The Path to a Zero Trust Strategy & Achieve Zero Friction Security
Speaker: Joe Carson Session
Code: SBOD-3856 (On-Demand)
Abstract: Regulatory bodies, government agencies, and CIOs are mandating Zero Trust as a cyber security framework. What does Zero Trust mean for your security strategy? This session will describe where Zero Trust started, how it has evolved over the years, what it really means for your organization today, and what you can do to realize the benefits.
In conclusion, the RSA Conference offers a wealth of informative sessions and valuable networking opportunities for cybersecurity professionals. By attending the top sessions and following these conference tips, you can get the most out of your experience and stay ahead of the curve in the fast-paced world of cybersecurity.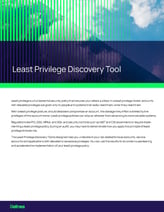 See which IT systems and users have higher privileges than they need
Our Least Privilege Discovery Tool makes it easy.