Your Privileged Access Management Checklist
How to plan your journey to privileged access security.
Today, all users must be considered privileged users since one compromised user can be exploited to turn a simple breach into a cyber disaster. To properly secure privileged access across your organization, follow our Privileged Access Management (PAM) checklist and make sure you're on the right path.
Because 80% of breaches involve the compromise of IT and business user credentials (IDs and passwords), you need a proven strategy to help you achieve privileged access security.
Join Tony Goulding, Delinea's Cybersecurity Evangelist, as he guides you through the steps of an easy-to-understand PAM checklist. Whether you're starting a new PAM project or strengthening an existing Privileged Access Solution, this webinar will ensure you have covered all the bases.
Who should attend this webinar?
IT Security
CISO and Executive Leadership
IT operations: Systems Administrators, Helpdesk Teams, Infrastructure Management, Workstation
Professionals looking to move into these roles
What will I learn?
How to implement your own Privileged Access Management program, through step-by-step guidance
Which PAM tools are used by cybersecurity experts
Techniques based on real-world lessons from PAM experts
Get the answers to these important questions
What are the primary privileged access risks and threats that most organizations face?
How do I move beyond using simple passwords to secure access control to my privileged users?
What are the steps to help me build a strong foundation as I move forward on my PAM journey?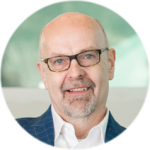 Tony Goulding
Tony is a Cybersecurity Evangelist and Technical Marketing Architect at Delinea. He authors technical white papers, best practices guides, demos, blogs, byline articles, and Dummies and Conversational Geek eBooks. He contributes to Delinea's go to market strategy, sits on expert CISO panels, and speaks at industry events to help customers unleash the power of Extended Privilege Management through Delinea's XPM solutions. He is ITIL and CISSP certified.