CLOUD ASSET PROTECTION
Cloud Access Controller
Gain granular control for web applications and cloud management platforms.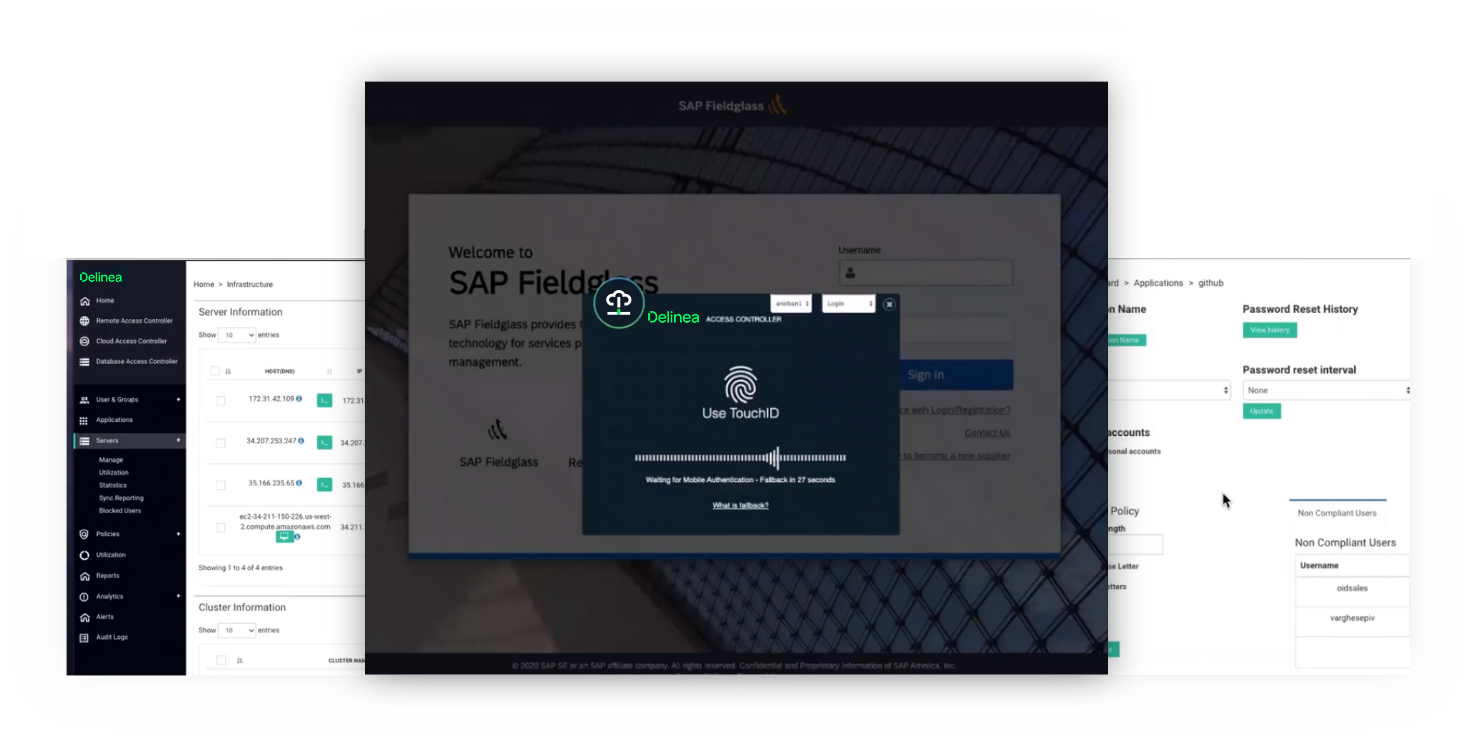 Why Cloud Access Controller
Delinea's Cloud Access Controller provides a comprehensive PAM solution that operates at cloud speed and is quick to deploy and secure access to any web application. With Cloud Access Controller, you can easily integrate your existing authentication solutions with any web application without having to write any additional code. Apply granular RBAC policies that enforce least privilege and zero trust initiatives, even to custom and legacy web applications.
Least Privilege for Cloud Apps
Specify what each individual employee is allowed to read or edit within any web application
Access and Rights
Grant, manage, and remove access to cloud applications. Specify who gets access to what at a granular level
Track Usage
Track usage of cloud application and record sessions without agents
Ensure users have the appropriate rights within any web application
Watch how Delinea's Cloud Access Controller can increase security within web applications (like AWS) with URL blocking and advanced authentication.
See how you control your cloud app security at a granular level.
Secure access to all web applications including social media
Role based access control for tighter cloud application security
Manage shared accounts efficiently
Log, record, and audit user activities
Block unauthorized access based on security policies
Why has social media app security become such a challenge?
Social media teams are stewards of your organization's brand reputation. They're responsible for knowing what to say, as well as how to say it, without revealing protected information. Inappropriate social posts can quickly gain momentum, and all of a sudden, you have a very visible PR crisis on your hands. With stakes this high, social media management should be governed by modern access control functionality, as an integrated part of your Privileged Access Management (PAM) program.
In our solution brief, Granular Access Control for Corporate Social Media Applications, you can answer three critical questions that will help you protect your brand reputation and sensitive data with enterprise-wide PAM.
Read the Solution Brief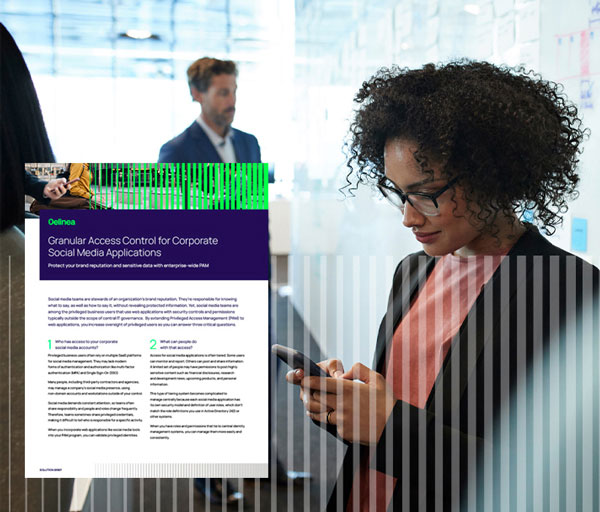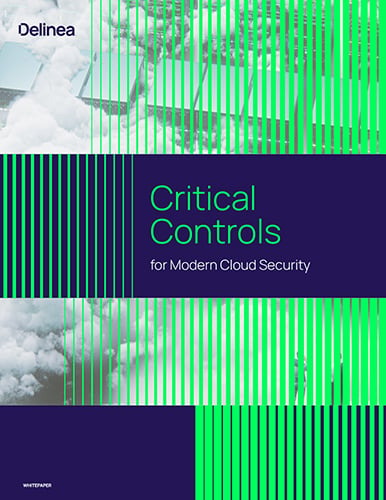 Read Critical Controls for Modern Cloud Security
As your business becomes more reliant on the cloud for infrastructure, application development, and business process automation, your security skills and solutions need to adapt. Download the whitepaper to learn how PAM can mitigate vulnerabilities across your cloud attack surface.
read the whitepaper
"Cloud Access Controller is a unique solution for securing cloud servers and cloud applications. One comprehensive solution to make access management easy. I love the value it brings."

- SOEREN VON VARCHMIN, Host of World Hosting Days