Thycotic and Cybrary Partner to Launch New Podcast: 401 Access Denied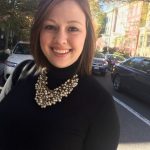 Washington, DC., May 7, 2020 – Thycotic, a provider of Privileged Access Management (PAM) solutions for more than 10,000 organizations worldwide, including 25 of the Fortune 100, today announced the launch of 401 Access Denied, a biweekly podcast co-produced with Cybrary, the cybersecurity and IT workforce training platform enabling organizations to assess, develop, and measure their security skills. Cybrary is one of the largest online IT training organizations in today's market and over one million IT professionals rely on and subscribe to their Rolodex of educational content. Through this partnership, Thycotic and Cybrary will provide listeners authorized access to real-life stories and advice from leading cybersecurity experts, best practices for navigated security challenges and so much more.
401 Access Denied will provide consumers and security professionals an opportunity to listen to well-known experts and trainers on everything from achieving security compliance to setting a path to becoming a CISO. In the coming weeks, co-hosts, Joseph Carson, Chief Security Scientist at Thycotic, and Michael Gruen, CISO at Cybrary, will invite industry peers to join them in discussing hot topics, current events, and behind the scenes techniques. With more than 45 years of combined experience in cybersecurity, Carson is a cyber criminal turned multi-award-winning info security professional, while Gruen is an elite technologist who specializes in software development, data science, infrastructure, security, and technology.
Carson adds, "This podcast is what the industry needs right now. A podcast that holds nothing back and will bring the fun and positivity back into cybersecurity. A podcast that welcomes questions from the listeners on hot topics. Thycotic has a vast amount of knowledge and experience and we are excited to share our thoughts and ideas with the cybersecurity community."
Gruen notes, "I always enjoy talking with Joe and am thrilled to be a part of the Thycotic and Cybrary partnership aimed at helping the cybersecurity community address our toughest challenges."
With World Password Day upon us, individuals of all backgrounds and varying levels of cybersecurity hygiene will be confronted with the same question – are my current personal (or corporate) security measures enough? Today's episode, which can be found here, will take listeners through a journey of best practices, horror stories, debunked myths, visions of a passwordless future, misconceptions, and just how challenging it really is to crack them.
You can listen to the podcast on Apple, Spotify, Google, and YouTube. Upcoming episodes include:
Thursday, May 21 – Top Cybersecurity Books to Read for Self-Development

Thursday, June 4 – Least Privilege Cybersecurity – what does it mean?