Insights from the CyberEdge 2023 Cyberthreat Defense Report
Benchmarking, expert analysis,

and recommendations
Benchmark your security posture, budget, and cyber strategies against your peers, based on the latest research from CyberEdge.
In this session, CyberEdge Founder and CEO, Steve Piper, and Delinea's Advisory CISO, Joe Carson, unpack the findings of CyberEdge's 2023 Cyberthreat Defense Report.
Steve and Joe will provide expert analysis of the data, along with recommendations for next steps to decrease your risk. You'll understand the perceptions and experiences of 1,200 IT security pros across 17 countries and 19 industries.
Who should attend this webinar?
CISO and Executive Leadership

IT Security 

IT operations: Systems Administrators, Helpdesk Teams, Infrastructure Management, Workstation Management, etc.  

Professionals looking to move into these roles 
What will I learn?
How to meet the emerging cyber challenges that put your organization at risk

Strategies to confirm you have the right people, processes, and tools in place

Recommendations to adapt to a rapidly changing cyber landscape with an agile approach
Get answers to these important questions:
What issues are impacting security budgets and security teams?

What types of cyberattacks are on the rise?

How do malware, account takeover attacks, phishing, and ransomware attacks vary by country?

Which of these worry infosec teams the most: industrial control systems (ICS), IoT devices, mobile devices, or APIs?

Joseph Carson
Joseph is Chief Security Scientist and Advisory CISO at Delinea, an active member of the cybersecurity community, and a frequent speaker at cybersecurity events globally. He has 25+ years' experience in Enterprise Security & Infrastructure and is a Certified Information Systems Security Professional (CISSP). Joe is also an adviser to several governments and cybersecurity conferences. (ISC)² Information Security Leadership Award (ISLA:registered®) Americas Winner 2018.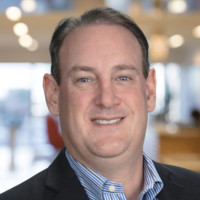 Steve Piper
Founder & CEO at CyberEdge Group & LeadingEdge Group