Insights into enhanced cybersecurity insurance requirements
As cyber threats continue to evolve and wreak havoc on businesses, the insurance industry grapples with the rising costs of ransomware attacks and the unsustainable burden of insurance claim payouts. To address these challenges, insurers are adopting more stringent cyber insurance questions to mitigate cyber risks.
This blog post will highlight key insights from my most recent whitepaper on enhanced cybersecurity requirements and their implications for obtaining adequate insurance coverage: Insights into Enhanced Cybersecurity Insurance Requirements. We will also explore the importance of Privileged Access Management (PAM) and how it can make or break your ability to secure insurance and avoid denied claims and premium hikes.
The changing landscape of cybersecurity insurance requirements
With the ever-increasing frequency and sophistication of cyberattacks, insurance companies find it challenging to sustain their economic goals. For many, payouts from insurance claims related to ransomware attacks have exceeded income from policy premiums.
Consequently, they seek ways to improve their risk assessment practices and help clients bolster their defenses against cyber threats. By doing so, insurers aim to reduce the impact of cyber incidents, lower the number and cost of claims, and ensure the long-term viability of the cyber insurance market.
The role of privileged access management in fulfilling cybersecurity insurance requirements
One cybersecurity practice that consistently emerges as a crucial requirement in cyber insurance questions is Privileged Access Management (PAM). PAM is an identity-centric security discipline that focuses on securing privileged accounts and protecting workstations and servers within an organization. Compromising privileged identities remains a primary objective in data breaches, making implementing PAM controls vital in reducing cyber risks.
At its core, PAM reinforces best practices such as the Principle of Least Privilege, zero trust, and zero standing privileges. It encompasses several key components, including:
Credential and Secrets Vault: This component strictly controls access to privileged accounts, SSH keys, API keys, and DevOps secrets while effectively managing login sessions to servers and network devices.
Workstation Protection and Application Control: PAM ensures that local privileged accounts and groups are not abused and enforces application control. This breaks the attack chain early to prevent common adversarial tactics such as privilege escalation, vertical movement, and persistence to prevent unauthorized access to critical systems.
Server Protection and Privileged Application/Command Elevation: PAM safeguards servers by limiting privileged access and application execution to authorized personnel only. It prevents unsanctioned privilege elevation and lateral movement, the most common technique cyberattackers employ.
Several other PAM capabilities play a supporting role in further driving down risk. These include essential features like multi-factor authentication (MFA), just-in-time (JIT) access request workflows, and behavioral analytics.
Navigating the cybersecurity insurance requirements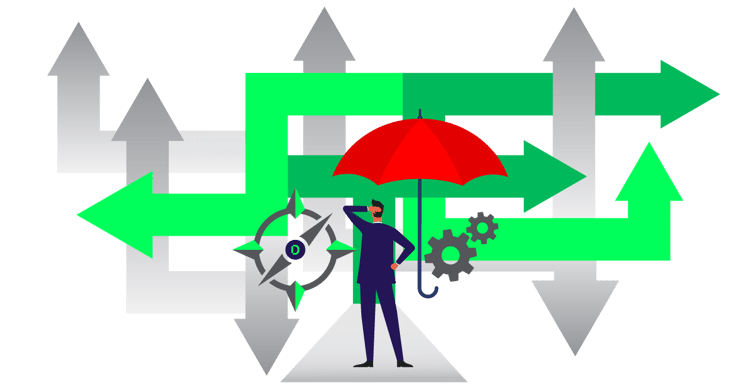 Organizations must meet the increasingly stringent requirements set by insurers to obtain cyber insurance coverage. Each insurance provider may have a unique risk assessment approach, resulting in variations in the questions and security measures expected. However, one constant requirement across insurers is the implementation of robust PAM controls and the ability to demonstrate their effective use.
To assist organizations in meeting evolving cyber insurance requirements and enhancing their cybersecurity posture, Delinea offers industry-leading PAM solutions. With Delinea's PAM products, organizations can secure critical data, devices, code, and cloud infrastructure. This helps reduce risk, ensure compliance, and simplify overall security management.
Insights into Enhanced Cybersecurity Insurance Requirements includes a table of questions you might face from your insurer, whether applying for new coverage or renewing an existing policy. We collected questions from dozens of supplemental ransomware questionnaires to help guide you.
Use it to ask probing questions about your own security posture. What areas do you have covered? What are the gaps? What's your risk tolerance? What should we prioritize to better address insurer requirements?
What to do now?
We advise reviewing the whitepaper and the cyber insurance questions it contains well in advance to ensure you have sufficient runway to make the necessary changes.
As cyber risks continue to pose significant business challenges, obtaining adequate insurance coverage becomes increasingly vital. By embracing enhanced cybersecurity practices and prioritizing Privileged Access Management, you can better position yourself to meet the stringent cybersecurity insurance requirements.
Implementing robust PAM controls, including multi-factor authentication, access control, and privileged session management, demonstrates a commitment to cybersecurity and helps mitigate the risk of denied claims, premium hikes, and coverage delays. Partnering with a trusted PAM provider like Delinea can further empower you to improve cyber resilience and meet cyber insurance coverage requirements.
Remember, in the dynamic landscape of cyber insurance, staying proactive and continually strengthening your cybersecurity measures is crucial to protecting your business from evolving threats and ensuring a resilient future.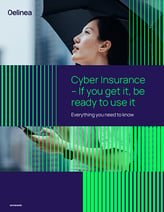 FREE REPORT




Cyber Insurance Research Report Results
Get all the details from the complete report here.