AD Bridging and Linux/Unix Identity Consolidation
Integrating Unix and Linux machines into Active Directory.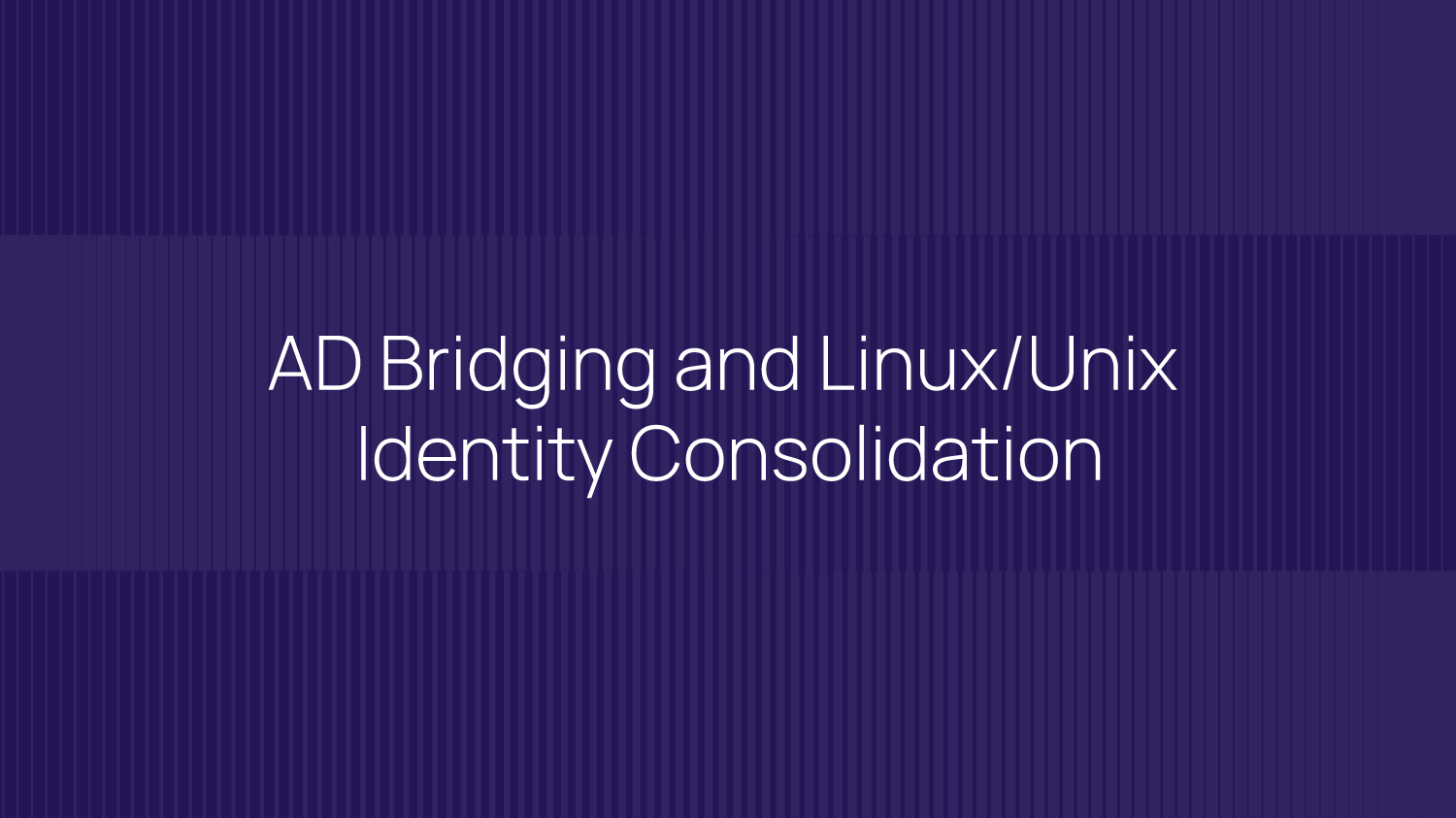 Delinea allows customers to join Linux and Unix to Active Directory. Transforming the host system into an Active Directory client enables customers to secure these systems using the same authentication and policy services currently deployed for their Windows systems.